A unicorn-themed first birthday party is a brilliant way to add some extra charm to an already special day.
We have found lots of fun unicorn-themed party games and activities to keep the little ones entertained during the party. As always, we've found an array of activities suitable for everyone.
If you're looking for another theme for your little one's first birthday party, please check out our huge resource that's bursting with inspiration.
Horn ring toss.
A simple ring toss game has been given a magical twist. To make the game you will need: unicorn party hats, party plates, glow stick necklaces, glue pens and gold glitter.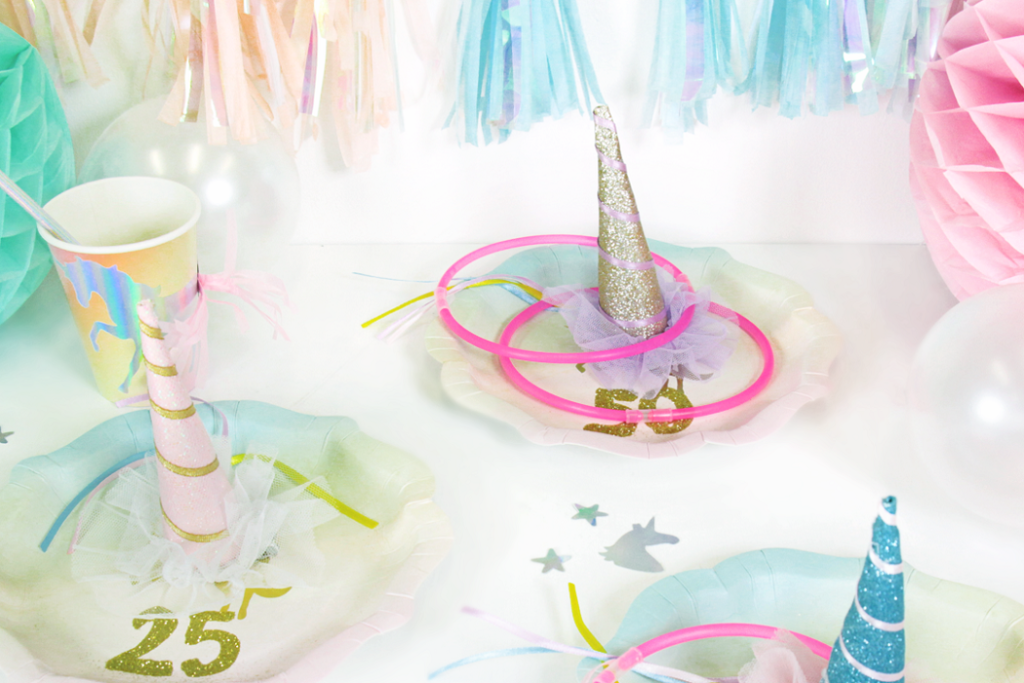 Pinata unicorn.
Pinatas are becoming a staple of the party scene and these cute unicorn ones fit the theme perfectly. If you can't find a unicorn one just cheat and add a horn to a standard pinata.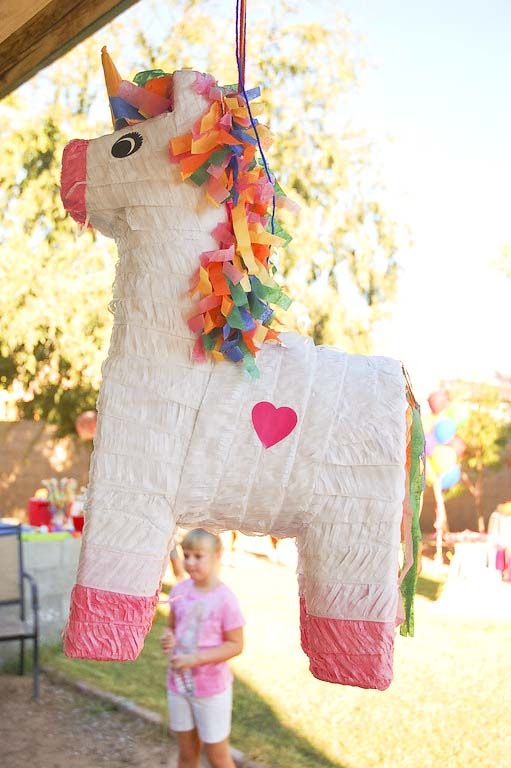 Pin the horn on the unicorn.
We love this unicorn-themed alternative to the classic party game. Simply try to pin the horn on the unicorn! We have found a downloadable template for you to use, too – just click the link below the pic.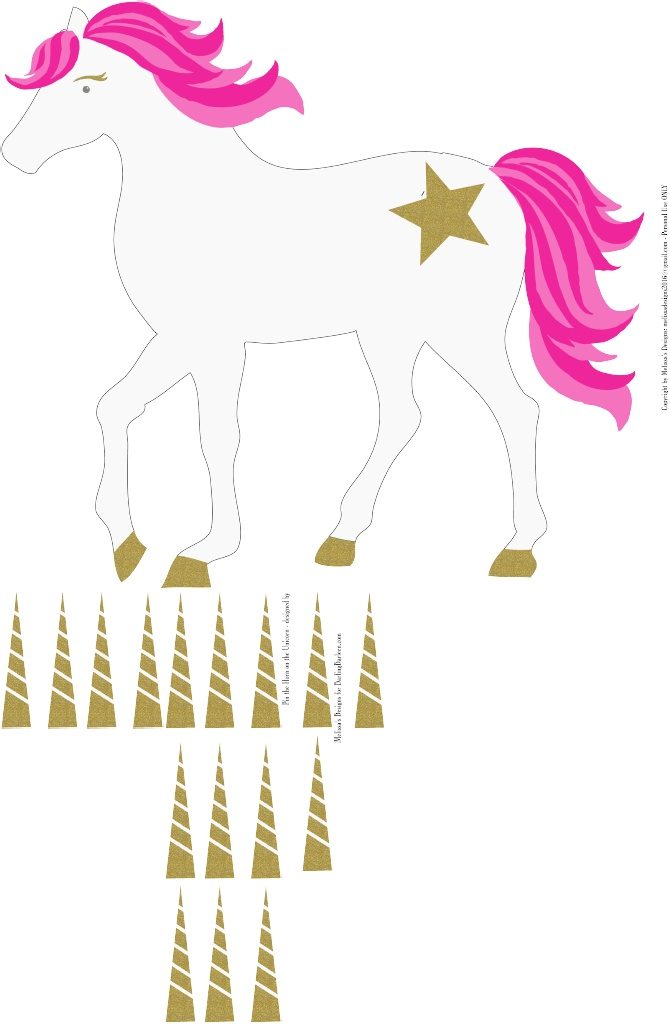 Unicorn plates.
A lovely little activity to keep the little ones entertained are these cute paper plates. They're super straightforward to create!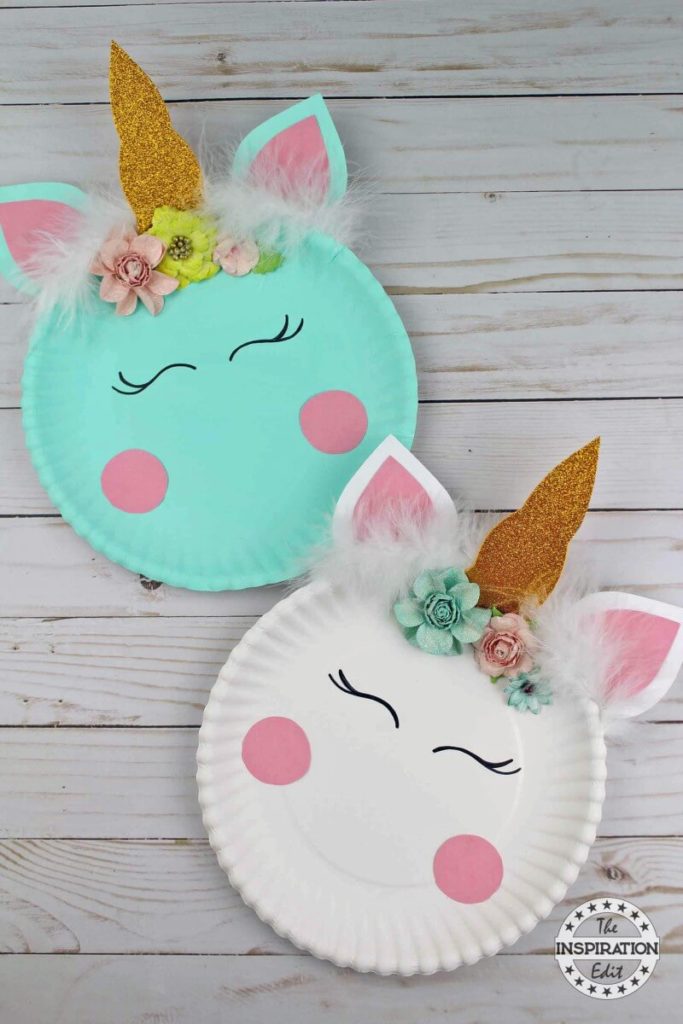 Unicorn treasure hunt.
Hide themed objects all over the house and/or garden then everyone goes on a hunt to find them. You can use plastic unicorns, soft toys, rainbow coloured objects and anything that fits the theme. Let the guests turn in their items into prizes when all the items have been found.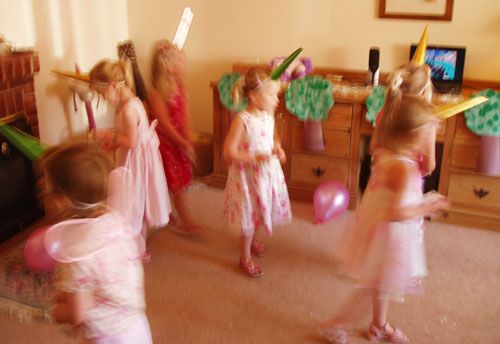 Unicorn slime.
Children absolutely love playing with slime so why not try this slippery rainbow idea. You will need homemade or shop-bought slime in rainbow colours, and a large tray or matt to contain the mess. Leave to children to use this slime as they wish (under supervision), adding extra glitter if they wish. This could get messy!

Pass the parcel.
Give this classic party game a unicorn twist by using iridescent wrapping paper for the parcel and fill with unicorn themed prizes. To play the game sit all the children in a circle and pass the parcel around until the music stops. Whoever is holding the parcel unwraps a layer of shiny paper and wins a small prize! Play until all the layers have been unwrapped and the grand prize has been revealed!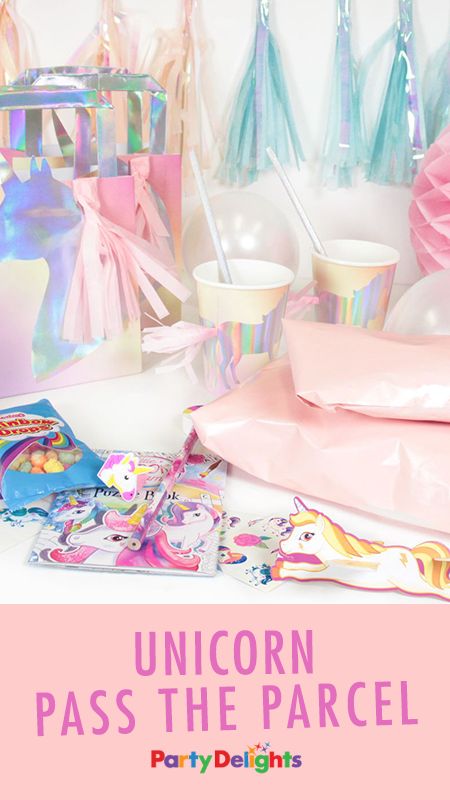 Need more unicorn inspo? Check out our full unicorn first birthday party resource.