A unicorn party is a perfect theme for your little one's magical day!
We've put together some enchanting food and drink ideas for you to try. We have added a combination of shop-bought and homemade party food, so you can impress your guests and keep them well-fed.
Rainbow sandwiches.
Sometimes, parties can be full of sugar-filled treats and nibbles. To mix it up a bit, create these healthy sandwiches using carrots, spinach, frozen peas, beetroot, cream cheese and wholemeal bread. Then cut into triangle shapes and remove the crusts.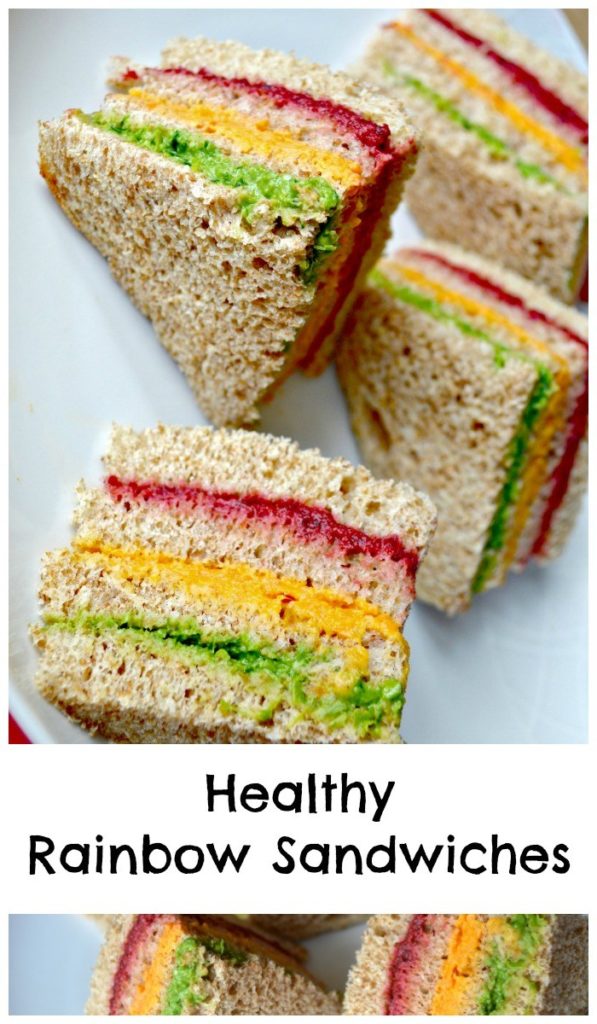 Unicorn cookies.
To create these magical cookies just make some cookie dough, or use a shop-bought dough – then roll it out and cut into any shape you choose using a cookie-cutter. Then bake as normal. When cooled add some white icing onto the cookie base and allow to dry. Then add unicorn features such as flowers, horns, and facial features.
Marshmallow pops.
These bite-sized marshmallow pops are perfect for little hands and an easy make for you too. Add some golden horns to give them a special magical touch.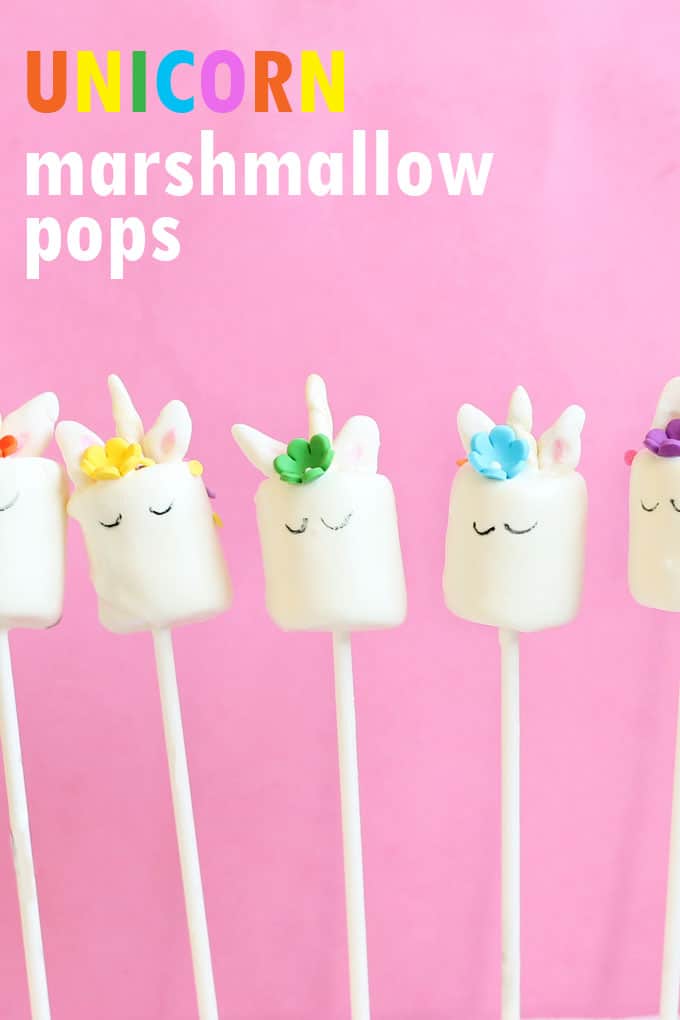 Fruity rainbows.
These grape, strawberry, orange, blueberry and watermelon rainbows are just perfect for this theme, and it's always good to have some healthy snacks on the party table. Just lay out the fruit in a colourful rainbow shape to create a lovely colourful effect – just remember to be careful with grapes with the little ones.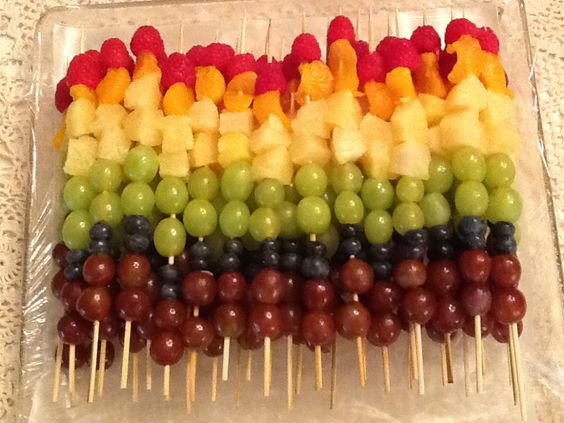 Funfetti shortbread.
These teeny colourful shortbreads and made using a basic shortbread recipe with added sprinkles. They will look lovely on the party table and taste delicious too.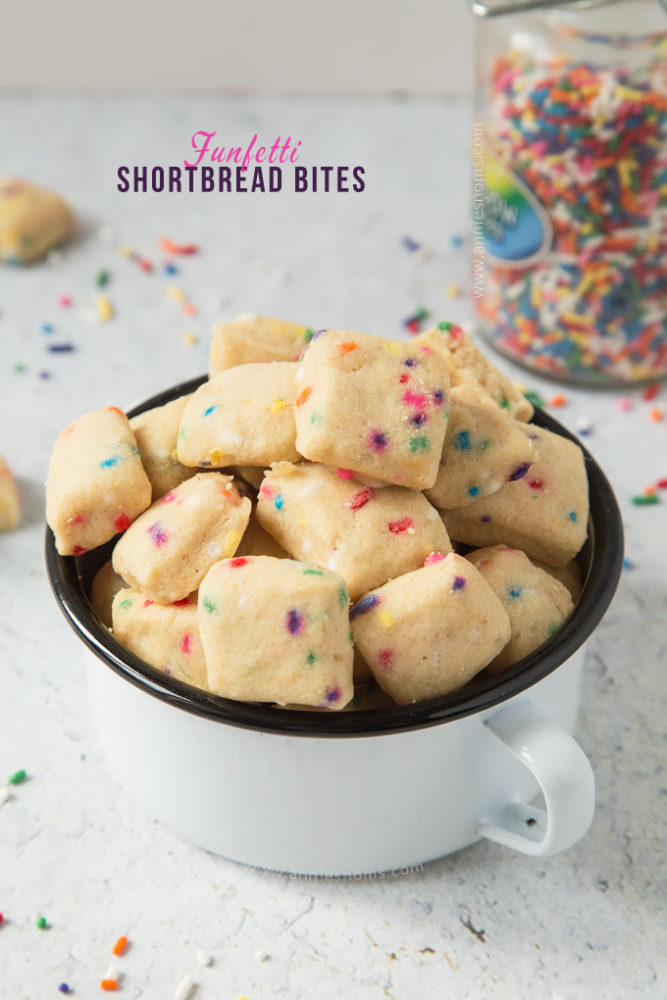 Thought about how you're going to decorate your magical place? We've got so much unicorn decor inspo.
Unicorn cupcakes.
These unicorn fairy cakes look so cute. Simply bake some cupcake mix into some wafer cones and when cooled add some piped rainbow cream, a candy horn, and eyelashes made of black icing, and voila.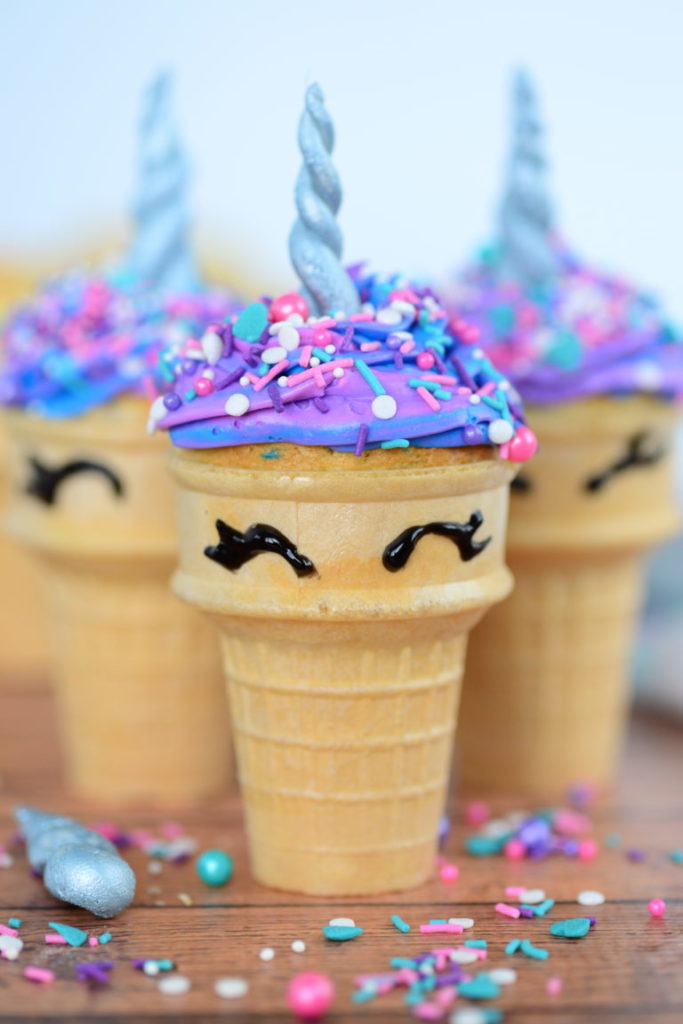 Rainbow pizza.
This rainbow pizza is a great addition to the party table and is an easy, on-theme, idea for a savoury snack. Add tomato, peppers, sweetcorn, broccoli, and onion, or any rainbow coloured veg you fancy, to plain pizza base.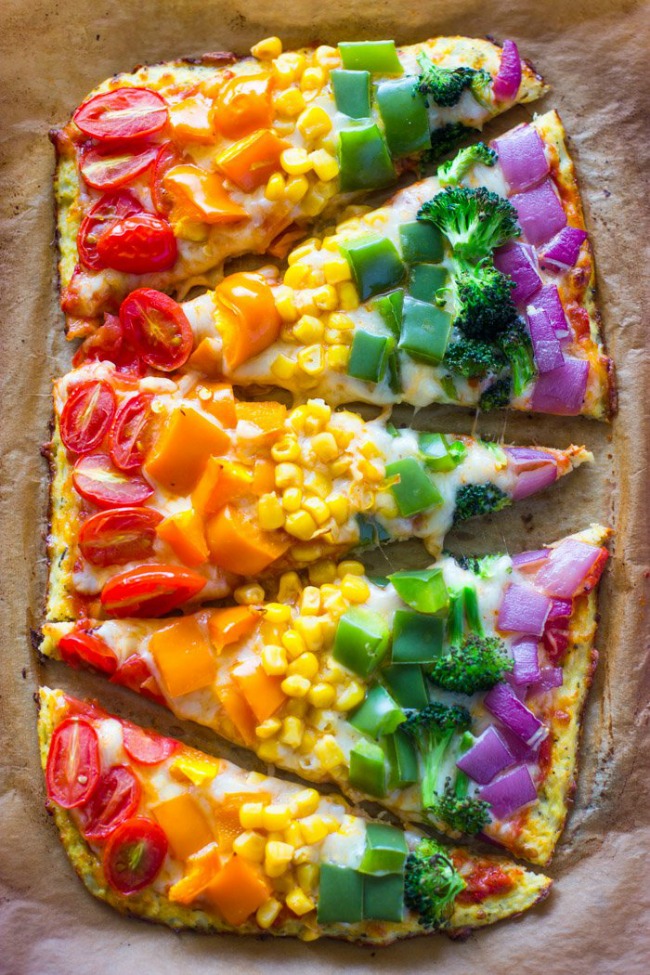 Unicorn horns.
This is probably one of the easiest party foods to create. Simply take some long coloured marshmallow sticks and put into a container and voila, you have instant unicorn horns!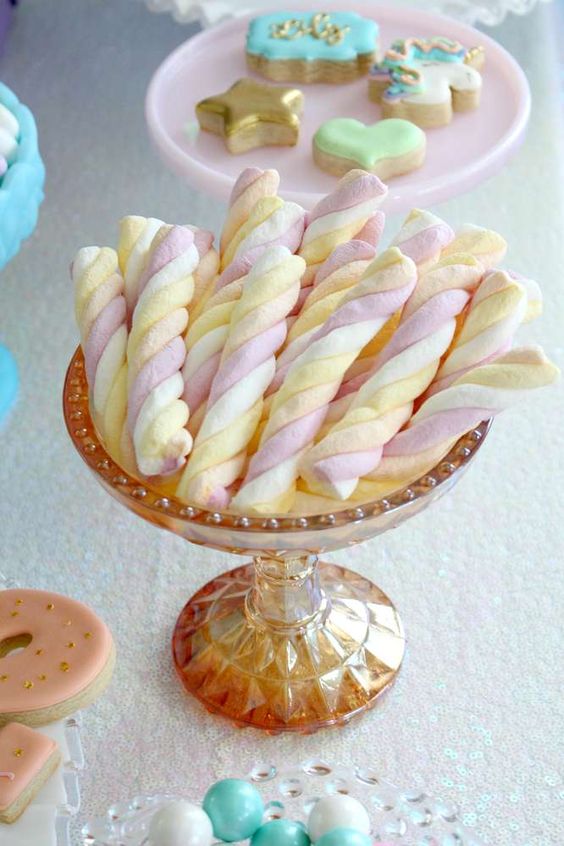 Rainbow popcorn.
Such a simple and effective idea. To create this sparkly-snack you will need: popcorn, Pink food spray, pink and blue candy melts, 1-2 teaspoons coconut oil or shortening and pink and blue sprinkles – with detailed instructions how to make it here.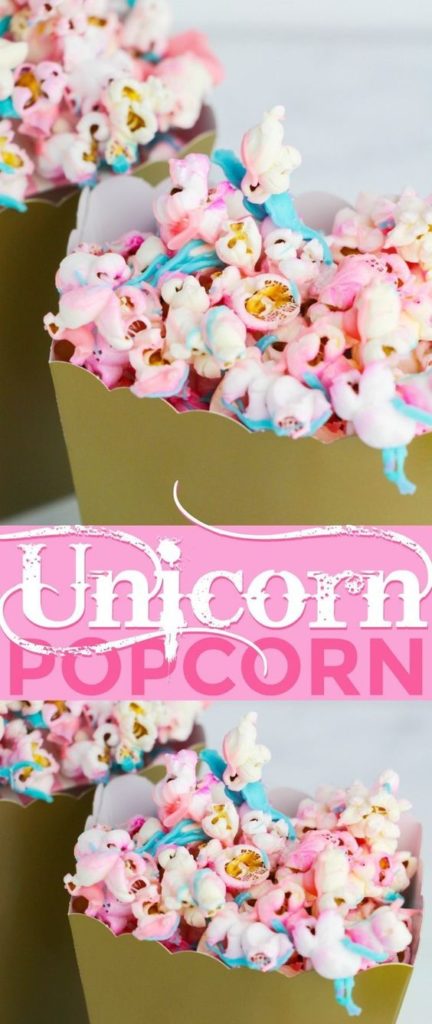 Pink milk.
Now for the drinks! Keep the little guests hydrated by offering healthy, drinks such as this strawberry milk with added rainbow sprinkles served in cute little bottles with a stripy paper straw. If you really want to treat them, add a donut!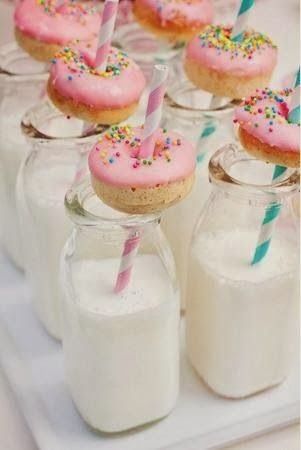 Unicorn theme not up your street? Check out our first birthday party resource now.