It's a super idea to have a unicorn themed first birthday party, as who doesn't love these enchanting beasts?
For an elegant unicorn centerpiece, stick with us and we'll have your birthday cake covered for the special day.
Pastel two-tier cake.
This lovely cake is elegantly decorated with a top tier of pale pink icing and a pale-blue iced bottom tier covered in shooting stars. It comes topped with a fondant unicorn and a colourful rainbow. Personalised with an iced name plaque it's just delightful. It will definitely add a touch of magic to the party table.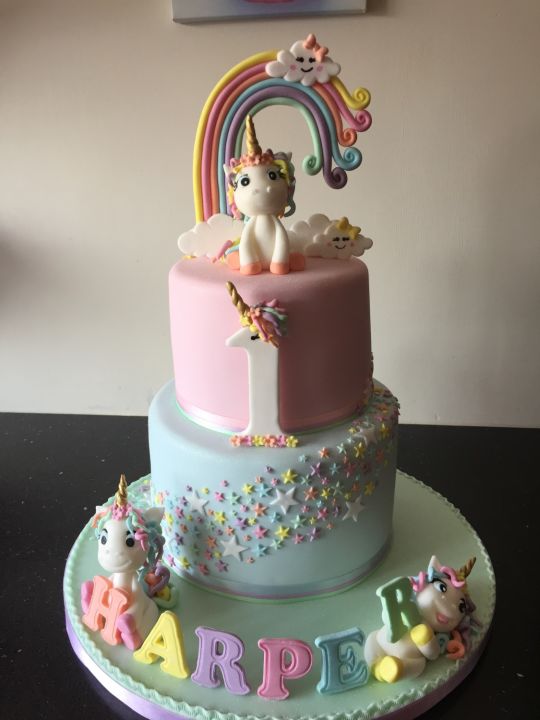 Strike a pose unicorn.
How cute is this magical bake? We love the funky unicorn that tops the cake – great for those little ones who already have a quirky personality.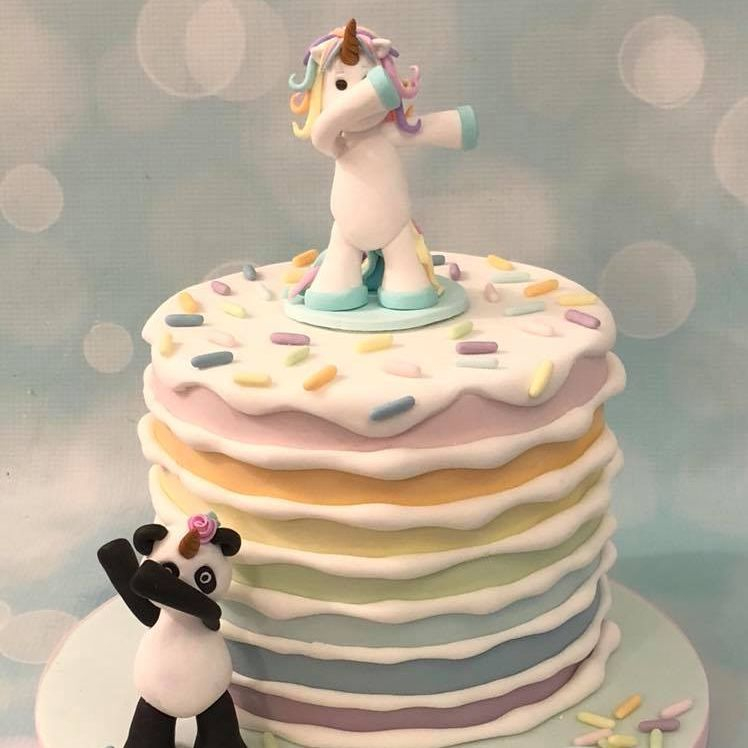 Cute cupcakes.
These incredibly cute cupcakes are really fun and easy to recreate. Use shop-bought or homemade cupcakes, cover with a swirl of icing and add some marshmallow ears. Don't forget the gold horn!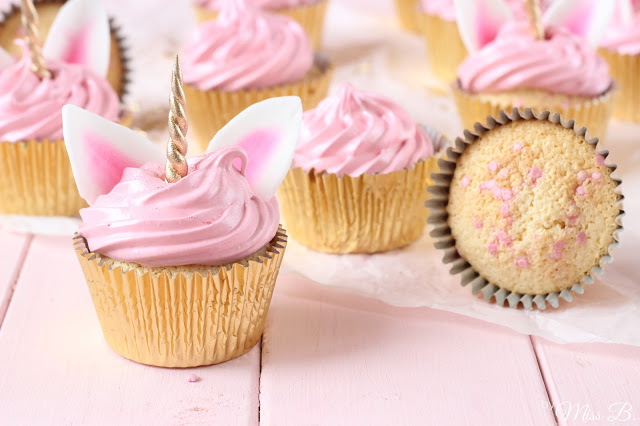 Pink and gold.
Another magnificent confection boasting a pink piped base and white iced top layer draped in pastel flowers then topped with a golden horn.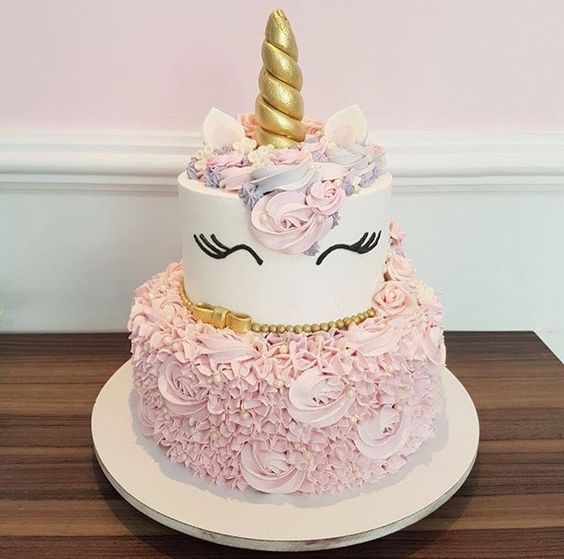 Rainbow cake.
This vibrant creation is made by layering several different coloured sponge cakes sandwiched between buttercream and covered in a white icing outer layer. Simply add the unicorn features and lashings of sprinkles.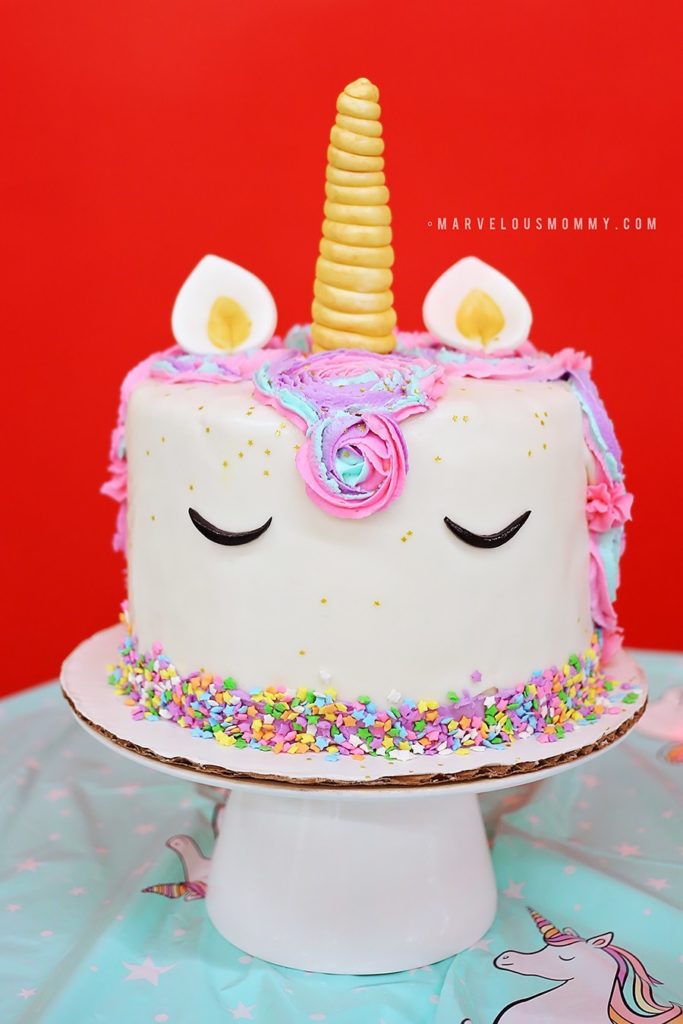 Pretty in purple.
Make this magical unicorn cake is made using a pony-shaped cake tin and decorate with purple piped buttercream to make the mane and white to create the main body of the unicorn.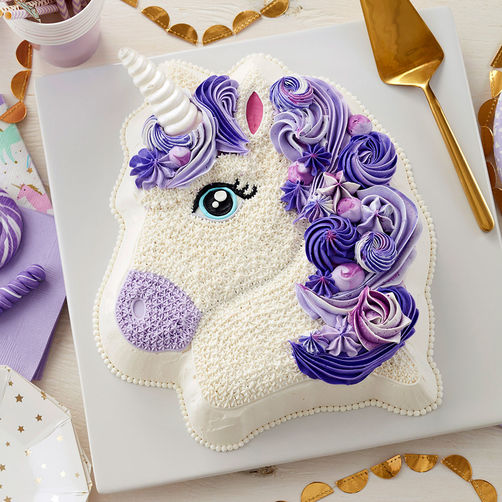 Unicorn cake pops.
We all love a cake pop as they are a simple alternative to a larger traditional cake and easier to give to guests. These cute sleeping-unicorns fit the theme perfectly.

Unicorn rainbow cake.
This delightful, two-tier, unicorn topped birthday cake is covered in pink and white fondant icing, decorated with a colourful rainbow and topped with a cute sitting unicorn.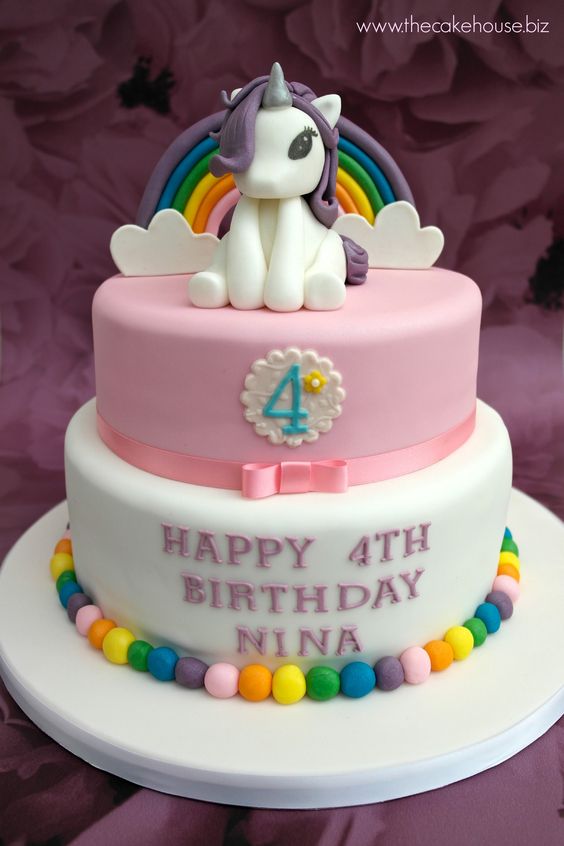 Looking for something else for your baby's first birthday? Check out our resource for parties for one-year-olds now.