Children and grown-ups absolutely love superheroes! We think it's a fantastic idea for a themed first birthday party.
There are endless amounts of cake ideas out there – here are just a few professional and novice ideas to tempt you.
Thor cake.
Perhaps one for the professional cake maker, this impressive creation includes Thor's hammer, winged helmet and flashes of thunder.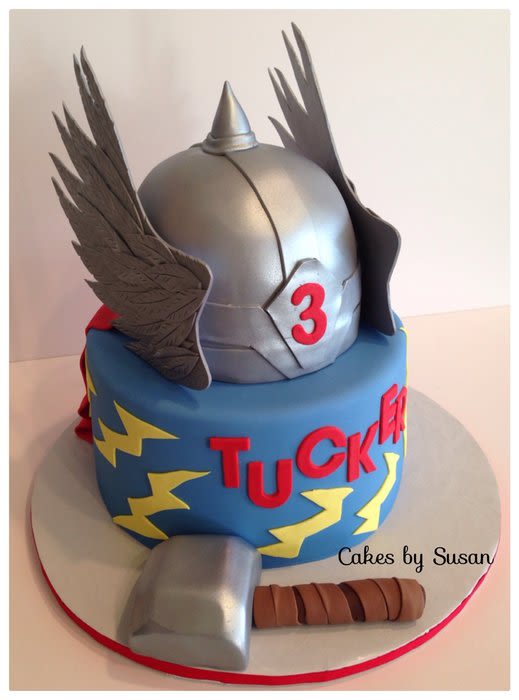 MARVELous creation.
Another stylish cake idea featuring Iron Man, Captain America, Thor, The Hulk and Dr. Strange.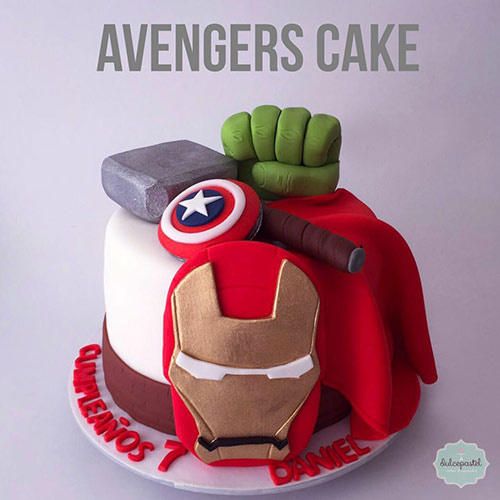 Superman bake.
This cute bake is made of three layers, forming Superman's head, torso and bottom half. The top 2 tiers are chocolate cake with cookies and cream filling and the bottom tier is blue velvet with cream cheese filling.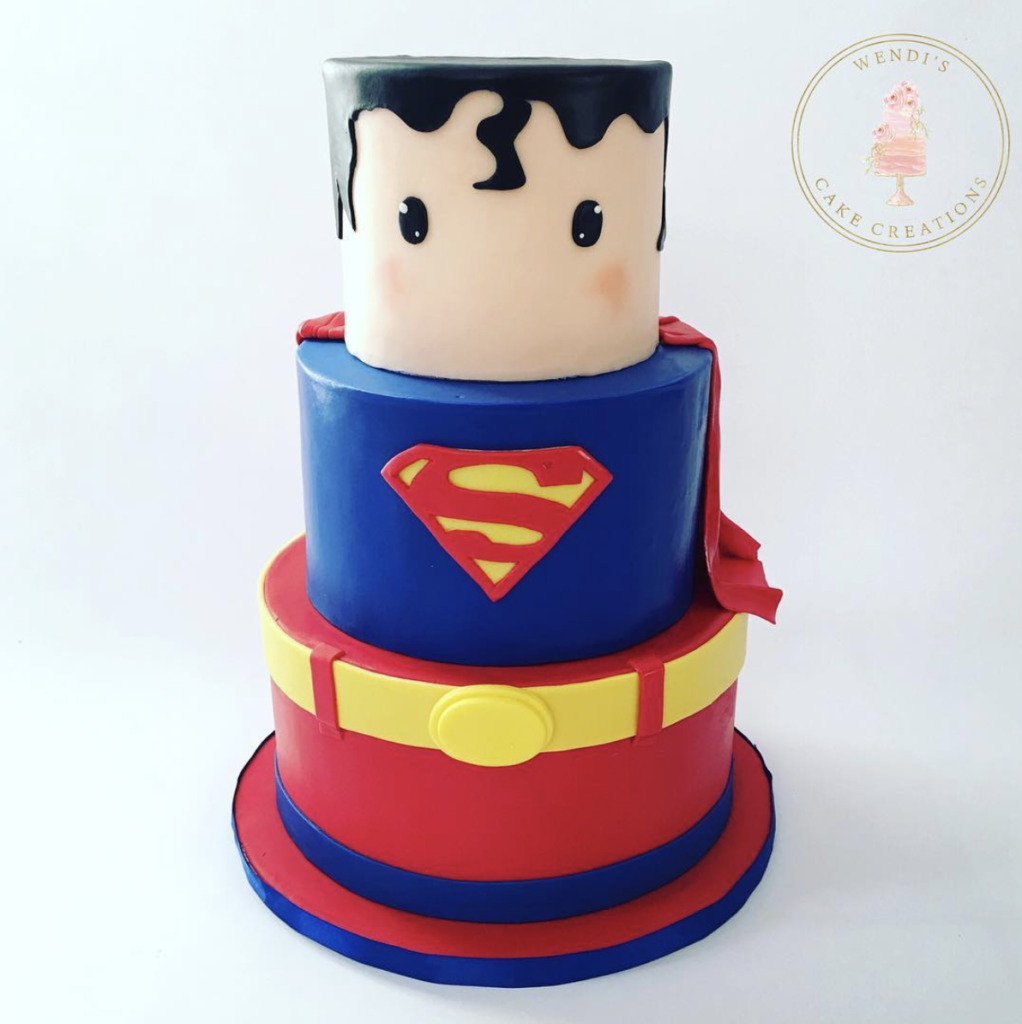 Super cool cake.
Check out this large three-layered cake embellished with tiers of cupcakes – POW!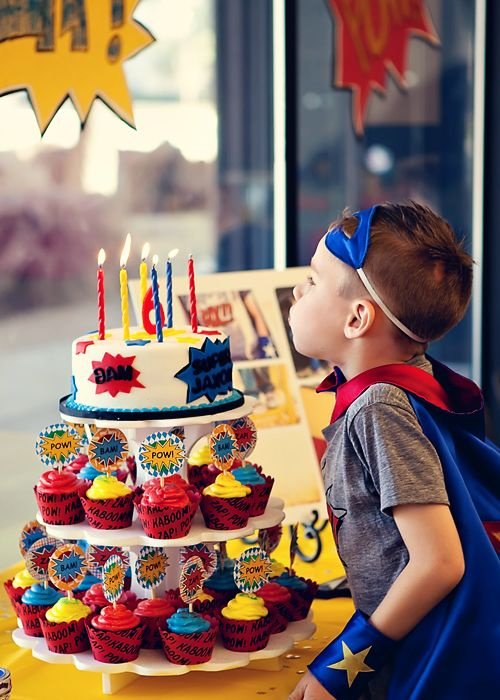 Products from Amazon.com
‹
›
Super cupcakes.
You don't have to be a super-parent to pull of this superhero theme. Cover some cupcakes with cream and top them off with an edible lable.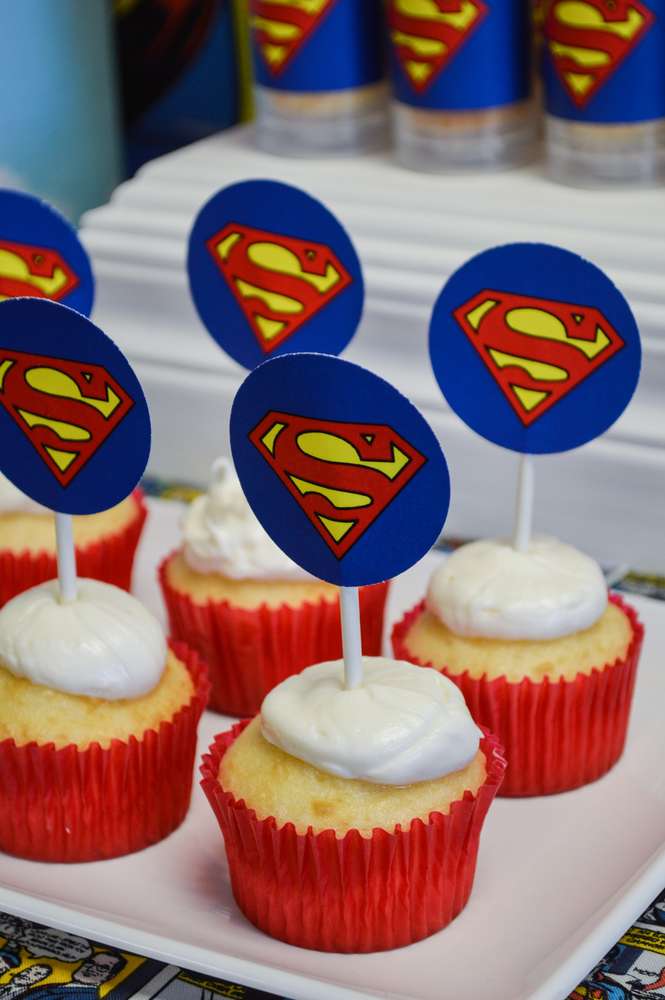 Products from Amazon.com
‹
›
Worried about what you're going to feed your guests? We have some super-food ideas here.

Incredible Hulk cake.
This smashing green bake really packs a punch!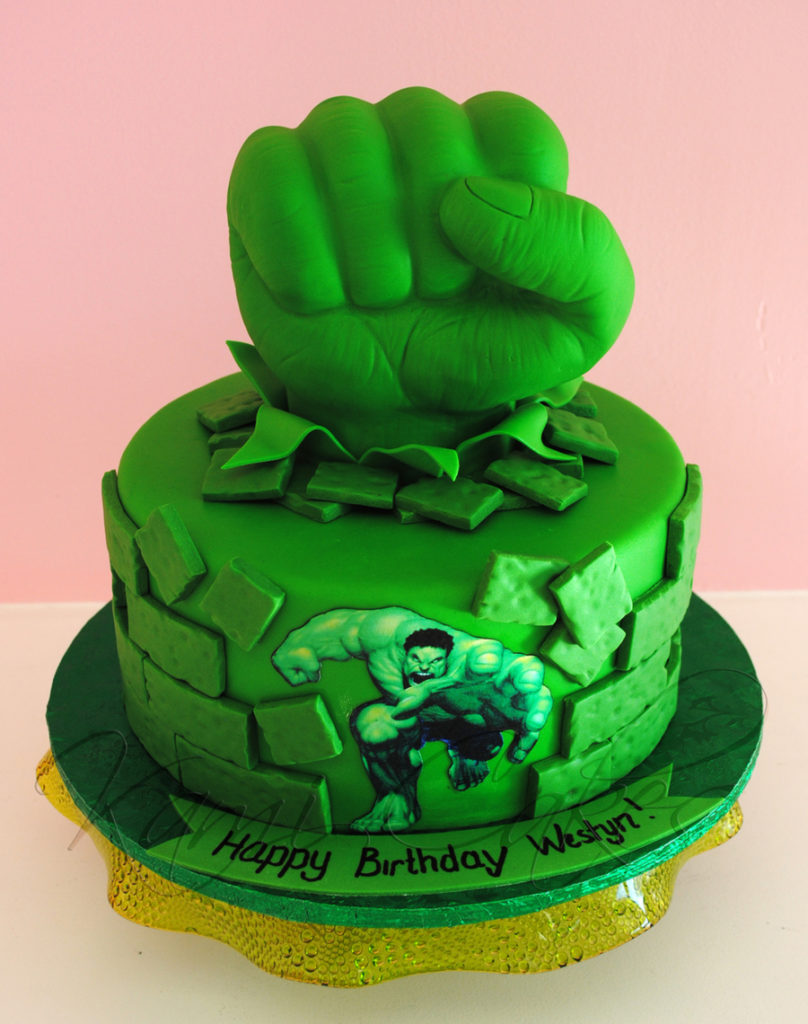 Products from Amazon.com
‹
›
Spiderman cake.
This is an easy bake for any novice cake maker. Simply take a circular pre-bought or homemade sponge, then cover with chocolate frosting and add a spider web with white piped icing. Top it off with a Spiderman toy or edible icing model.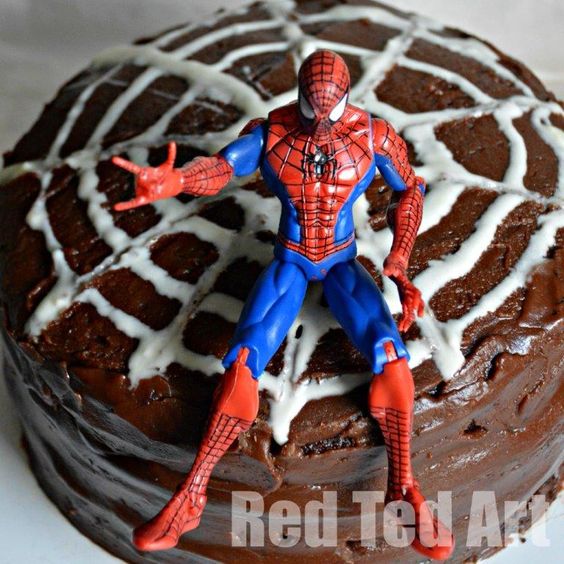 Products from Amazon.com
‹
›
Three-tier delight.
This three-tier superhero creation is truly a work of art and boasts Superman, Spiderman and Batman layers surrounded by small cupcakes.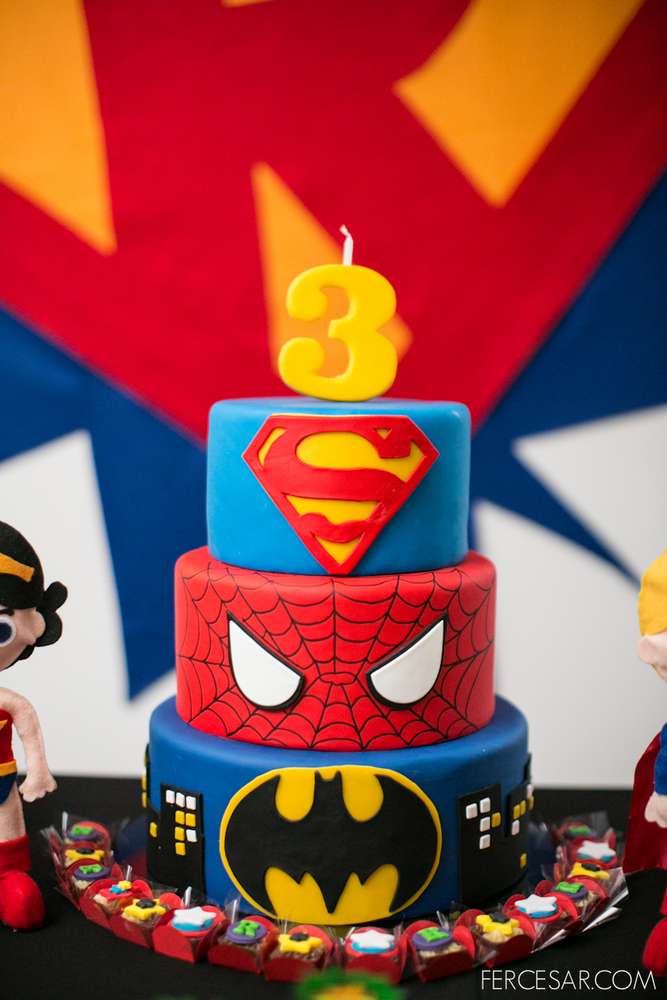 Hulk hands cake pops.
We love a cake pop – they are a simple alternative to a larger traditional cake and require no cutting on the day. The kids and grown-ups alike will adore munching on these little green fists.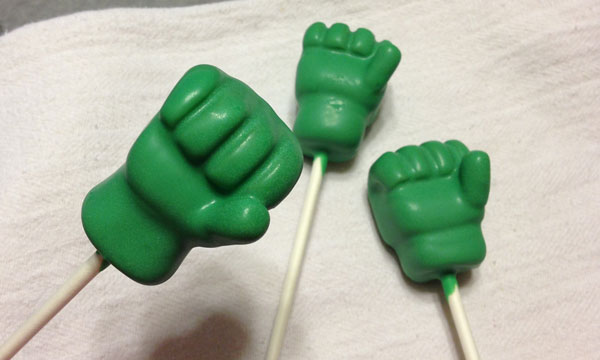 Searching for more super-inspo? Look no further, we have a whole resource dedicated to first birthday parties.