For little ones, we'd always keep the party activities simple, as babies tend to have a short attention span. We've got lots of seaside and beach theme fun party games and activities here for you to try.
Ring toss game.
The guests will love this ring toss game. It fits in well with the theme and is really simple to create with a small crate filled with bottles (use plastic weighted down with sand instead of glass) and some small hoops to throw over the bottles. The children could win a small prize if they get a hoop over a bottle.
Magnetic fishing.
This is a really fun game and one the guests will adore. With detailed instructions on how to create it on the Hobbycraft blog. A lovely keep-sake too.
Pin the nose on the seal.
We love this beach-themed twist on the classic party game. Just try to stick the beach ball on the seal's nose whilst wearing a blindfold. The child who's the closest is the winner!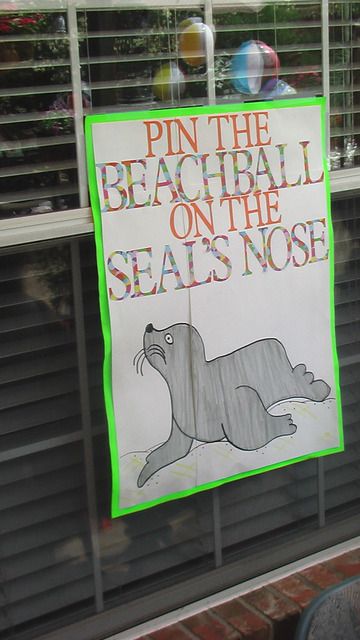 Printing fish.
The guests will have so much fun making these fish print pictures. Put some different paint colours onto a dish and add some cut up celery to use as 'fish-scale' stampers and let the 'artists' go to work!
Dig for treasure.
Dig for buried 'treasure' with this delightful game. Take an old case, or chest and fill with special treasures and cover with sand to hide it all. Then let the children dog for the treasure in the sand. They will just love finding all the items.
Traditional tin can game.
An easy-to-make tin can game will have them entertained for hours. Just take about 10 tin empty bean cans, wash out and cover with paper and add the numbers 1 to 10. The stack into a pyramid. Give the guests some bean bags to knock them down. The child with the most points wins.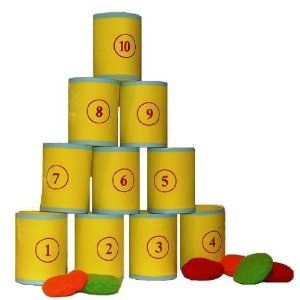 Pass the bucket and spade.
This game is similar to pass-the-parcel, but instead of passing a wrapped parcel around a circle, you pass around a bucket and spade. Play some music and when the music stops the one holding the bucket and spade is out. Repeat until there's only one child remaining. The child left holding the items at the end is the winner and gets a prize.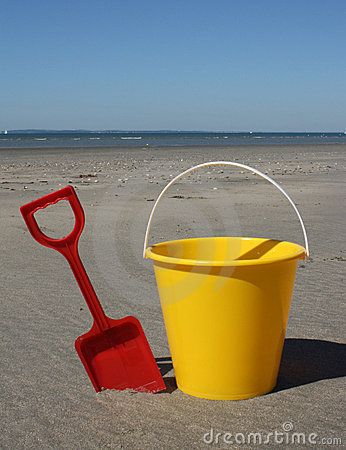 Sunny colouring pages.
We think it's a lovely idea to end the party with a quiet activity to settle the children down before they go home and colouring is perfect. They can even take their masterpieces home too.
If a seaside theme birthday party is not for you, we have loads more ideas over on our first birthday party theme page.