A seaside themed party is a super idea that the little ones will adore. We think preparing all the food doesn't have to be time-consuming so with a combination of professionally-made, shop-bought and homemade treats it can result in an easier (and frankly less stressful) party for you and your family.
Beach teddies.
A party isn't a party without some jelly, so these super cute sunbathing teddies on a sea of blue jelly are just the ticket. All you will need to make these cute cups is one plastic cup, some blue jelly, jelly babies, a cocktail umbrella and some cold custard. Just set the jelly as per instructions, add the cold custard 'island' and sit some little jelly babies under a parasol – that's it!
Flip flop biscuits.
These flip flop shaped biscuits are such a fabulous idea! Nutter Butter cookies are the perfect shape for these Flip Flop cookies. Just add some piped icing for the flip flop straps and then add sprinkles.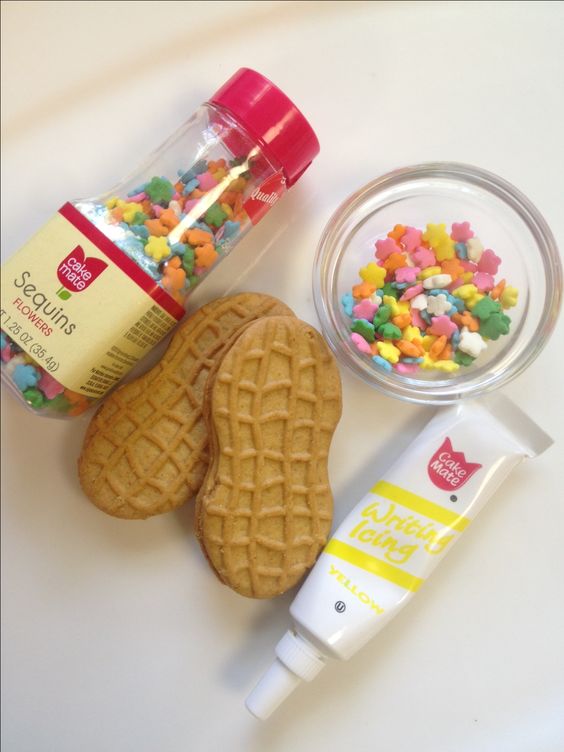 Melon boats.
It's a great idea to have some healthy snacks on hand for the guests and these melon boats are perfect. Cut the melons into small wedges and add a cute little paper sail to make them look extra special.
Crab sandwiches.
These crab sandwiches are probably the cutest idea ever! All you need to make these crab creations are some croissants cut in half, then fill with any filling the little ones like. You could serve cheese, tuna, ham, egg or anything you think they'll fancy – be sure to give some vegetarian options too. Then add googly eyes glued to toothpicks and arrange on a serving plate.
Beach cupcakes.
These totally adorable cupcakes will look fabulous on the party table. You could use shop-bought or homemade cupcakes and decorate with a fondant icing bucket and spade, crab, ice-cream on any 'seaside' topper you fancy.
Ice-cream cone Rice Krispies.
How cute is this idea? Ice-cream cone Rice Krispies! After all ice-creams are the perfect seaside food.
Star fish nuggets.
Nuggets are a party staple and these star shaped ones fit with the theme perfectly. You could add chicken or vegetable nuggets to cater for different tastes.
Seashell pasta.
A really easy party snack. Just cook simple pasta shells and add peas, sweetcorn, tuna or whatever takes your fancy.
Sweetie buckets.
A great themed, and really cheap way to display sweeties just using inexpensive plastic buckets and spades. Or if you prefer you can display fruits instead for a healthier alternative.
Ocean water.
Now for the drink. Just simply add a little blue food colouring to some plain water or juice and add some stripy straws.
If you need some more party planning ideas, head over to our first birthday party themes page.