Shiver me timbers, your baby is turning one! Everyone, whether they're young or old, is a little bit intrigued by the mystique of the salty seas, so a pirate theme is an aarrghh-mazing choice if you want something that's super fun, yet easy to organise.
We've dug up some excellent ways in which you can get your celebration in shipshape. What are you waiting for? Get your sea legs on and jump aboard!
If you're on the lookout for even more marvellous first birthday party ideas, head over to our extensive list of themes for one-year-olds.
Everything you need for the perfect pirate-themed 1st birthday party
Transforming your home into the Jolly Roger doesn't have to be costly or difficult. Simply embellish the room with a few nautical motifs and fabrics. Keep to a red, white, black and blue theme and you'll be well on your way to recreating the Caribbean shores.
See 9 more pirate-themed party decor ideas.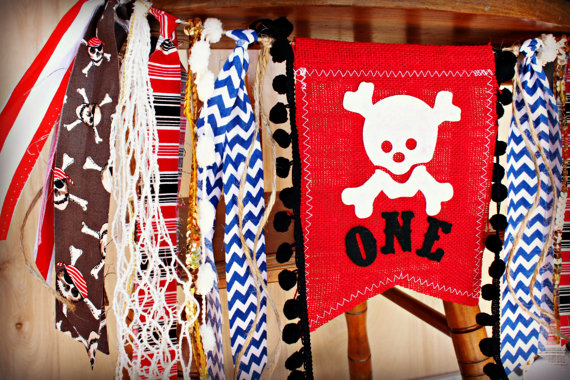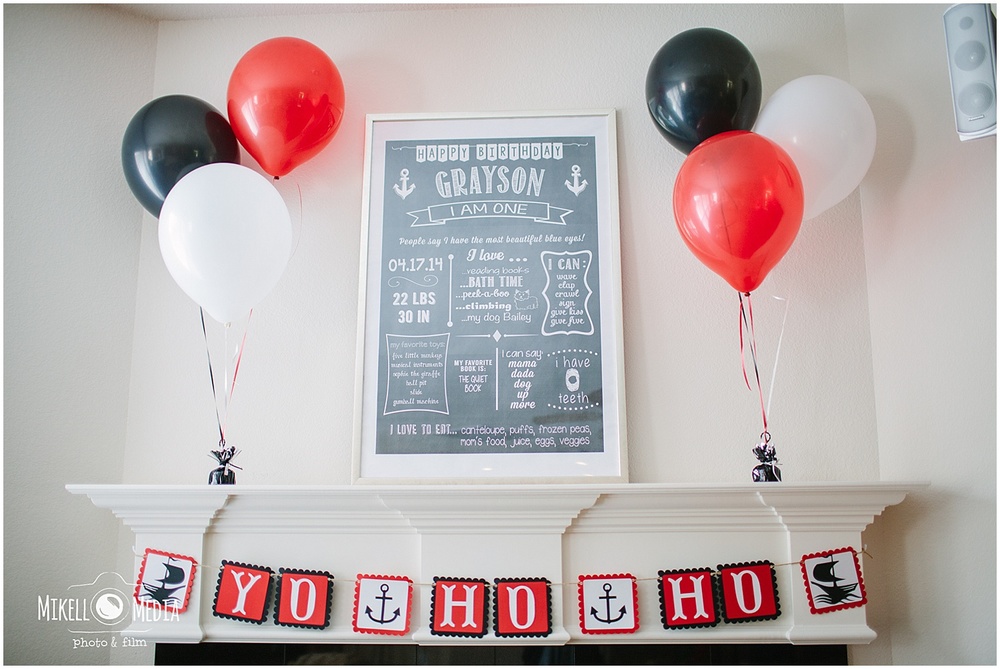 Dish up your Seadogs some delicious treats that even Davy Jones would be proud of. Stay healthy with these easy, yet effective watermelon fruit ships, and indulge with these adorable cheesy cannon balls.
See 11 more pirate-themed party food and drink ideas.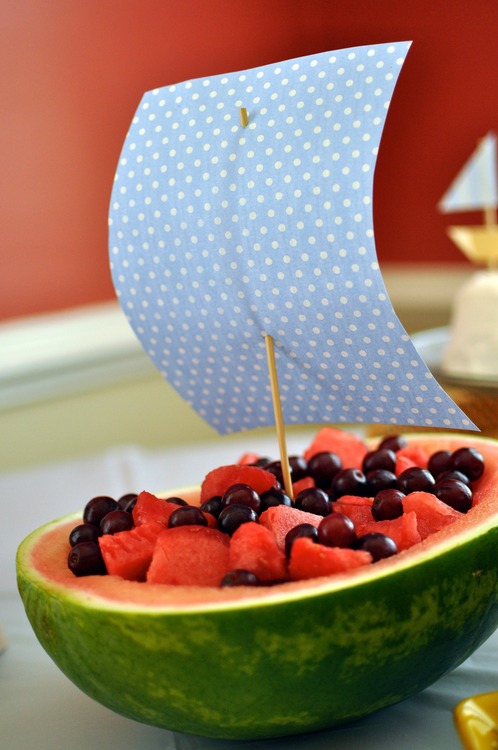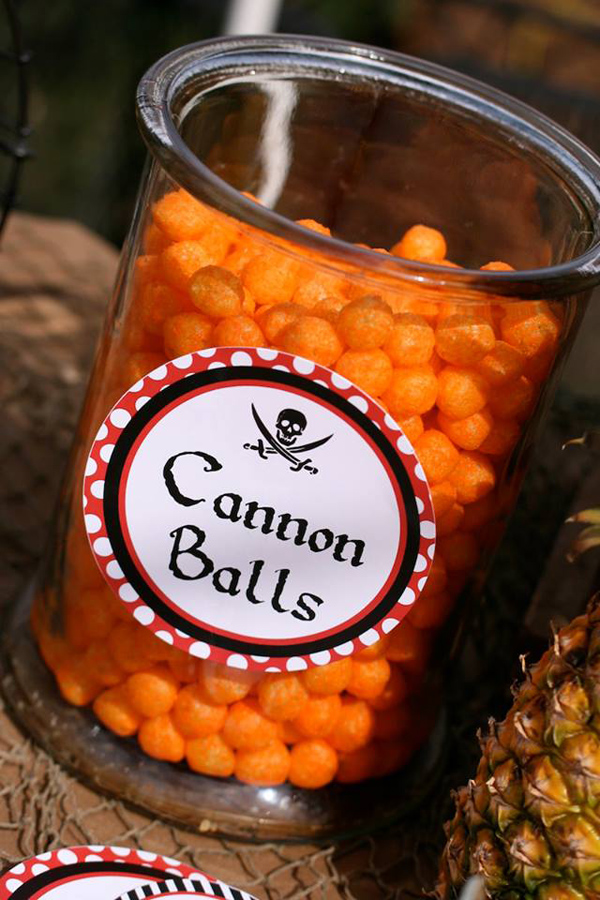 Products from Amazon.com
‹
›
The birthday bake is possibly the most exciting part of any get-together. We personally love this pirate chest feast that ensures everyone goes home with a slice of chocolatey treasure.
See 8 more pirate-themed party cake ideas.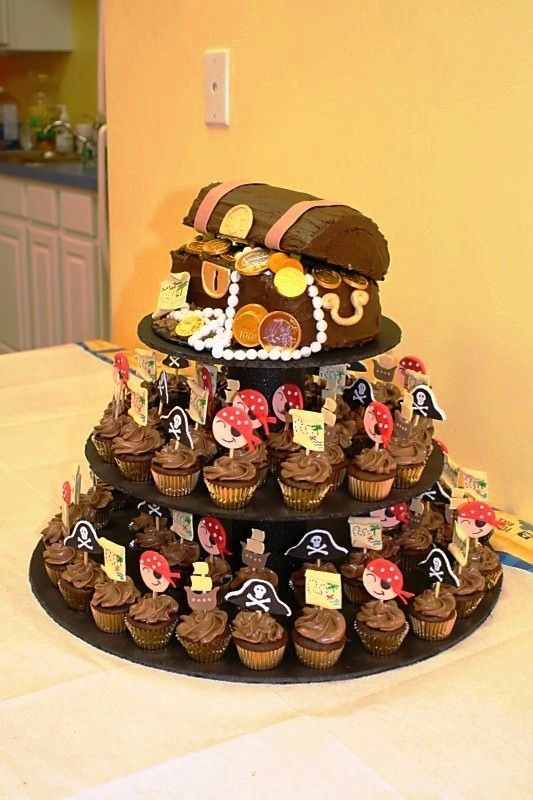 Costumes
It's not a party without everyone getting involved in the theme. And dressing up as a pirate couldn't be easier. All you need is a striped shirt and a bandana. The older kids can make their own cutlasses from cardboard and tin foil. In the meantime, the birthday boy or girl can take their rightful place as Captain.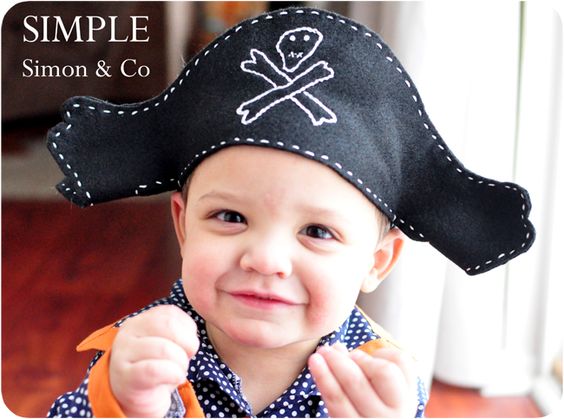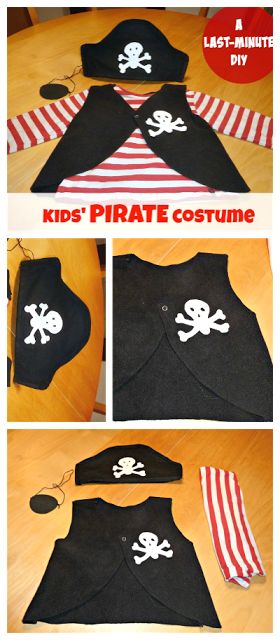 Products from Amazon.com
‹
›
There are plenty of games and activities to keep your shipmates occupied. Create a sandy treasure hunt for little ones to explore, whilst older kids can have a go at walking the plank.
See 9 more pirate-themed party games and activities ideas.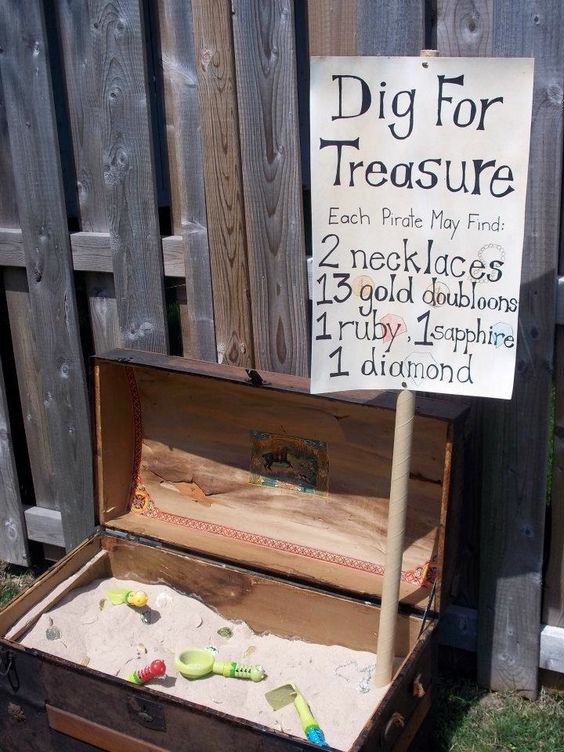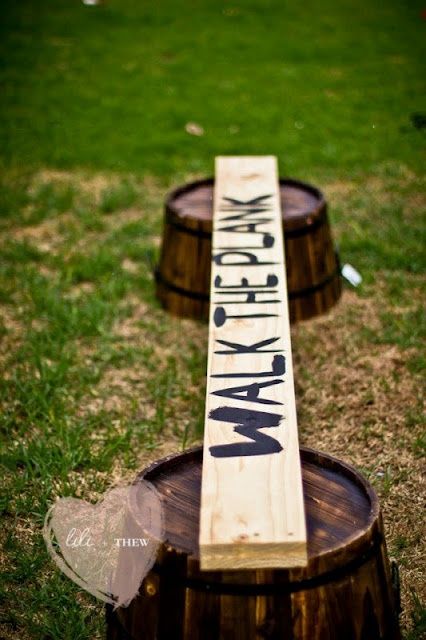 Venue ideas
Your living room would be the ideal place for a young baby's first birthday. But, if you think things are going to get a bit messy with all the exciting activities, take the party outside and into your backyard. Alternatively, consider a local park or beach to host your gathering.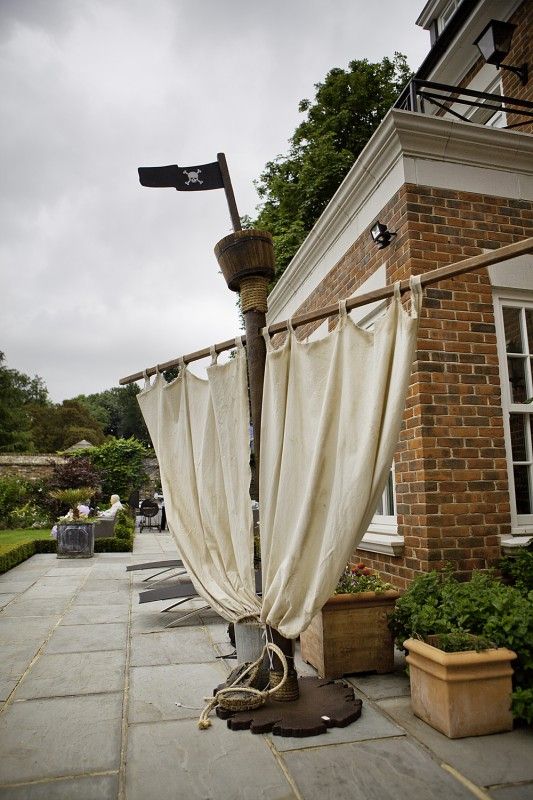 Be sure to give your guests some loot before they set sail for home. For the older children, a brown bag filled with sweet bites will keep them satisfied. In the meantime, hand out cute soft toys or an age-appropriate pirate book for any babies attending the event.
See 7 more pirate-themed party favour ideas.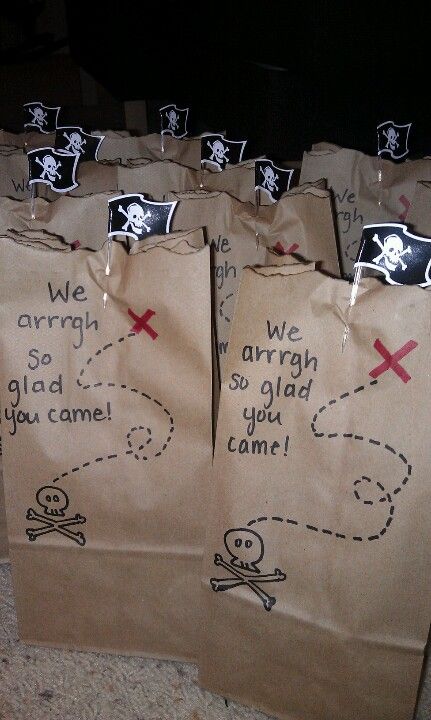 Products from Amazon.com
‹
›
If you do plan a pirate-themed birthday party, we'd love to see your photos. Tag us in them on Facebook, Twitter and Instagram.