Peppa Pig and her quirky family are a popular hit amongst youngsters. The TV show brings a lot of laughter and fun to many toddlers, so it's a great choice for a first birthday party theme.
For little ones, we'd always keep the party activities simple. We've got lots of fun ideas here for you to try with a Peppa twist on some traditional party games. We think that your guests will love them.
Looking for something other than a Peppa Pig party? See our whole list of first birthday party themes, here.
Musical puddles.
This game is very similar to the classic game of musical chairs, but it has a delightful Peppa Pig twist. Instead of chairs, you use 'mud puddles' made from brown card, paper or fabric.
Simply lay the puddles on the floor, placing one less puddle than there are players. The aim of the game is to be left sitting on a puddle when the music stops. Whoever is left without a seat is out of the game. Children hop – or dance – from puddle to puddle whilst the music plays. The last remaining player is the winner!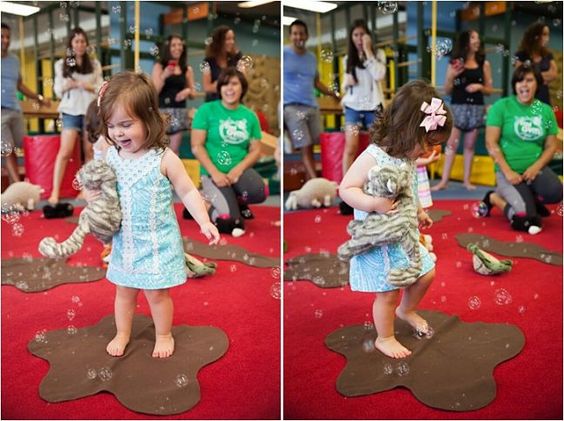 How are you going to transform your home or venue to look like Peppa's world? Get some Peppa Pig decor inspiration here.
Freeze pose.
Freeze pose is another modern twist on a traditional party game. Just like musical statues, except when the music stops, players must mimic a friend of Peppa and strike a pose. The music master must shout out the name of a character – so make sure you watch a few of the episodes to find out who is who. The little ones must hold their pose and stay still – those who move – or giggle – must leave the game. The best statue wins the game.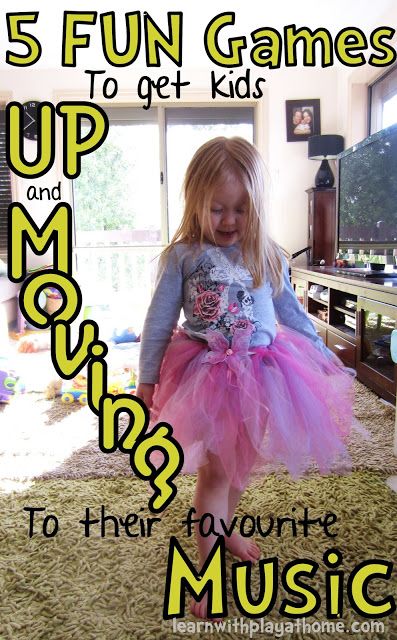 Stick the tail on the pig.
We love this Peppa Pig-themed alternative to the classic party game. Just try to pin the curly 'tail' on the Peppa Pig whilst blindfolded – easy-peasy!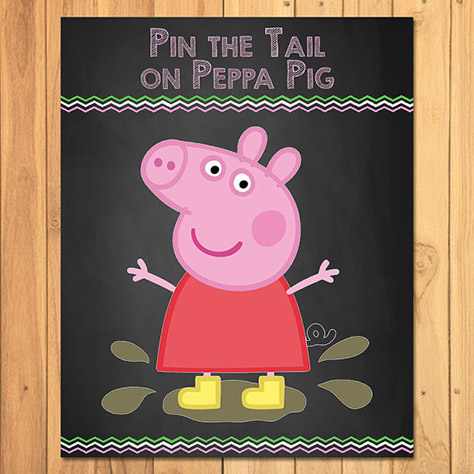 Duck, Duck – PIG.
Duck Duck Pig is a wonderful variation of Duck Duck Goose.
Ask the children to sit on the floor in a circle. One child must stand up and walk around the circle, tapping each seated player lightly on the head as they pass saying "duck" to each child. Eventually, choose whoever will be "it" by saying "PIG" when they tap them. The "pig" then stands up and chases the original player around the circle – remember to oink! If they don't beat the player to their seat, it's their turn to tap the children's heads and choose the next "pig".
Colouring pages.
There's a huge variety of Peppa and friends colouring pages. All you need to do is download a selection and put them on a table with lots of chunky wax crayons the children will spend ages on their 'creations' and it's a nice quiet activity for children who don't like noisy games. We've added the link to lots of adorable colouring pages below.

Pass the Peppa Pig parcel.
Pass the parcel is a great choice for a sitdown game that all ages can enjoy. Buy a Peppa Pig toy – make sure it's age-appropriate – and wrap it in multiple layers of wrapping paper. Bonus points if it's Peppa-themed. In each layer, you could add smaller prizes, such as sweets or stickers.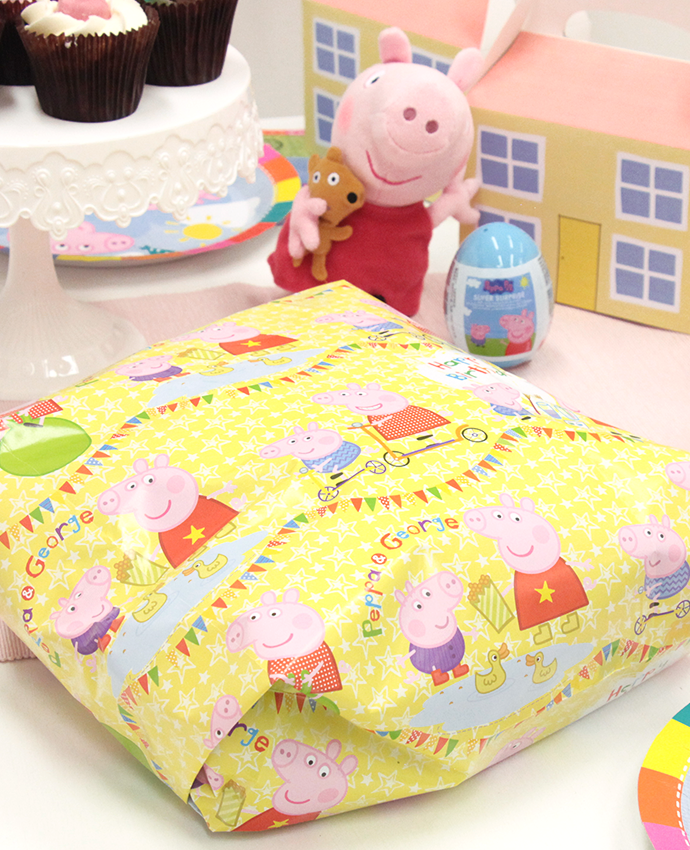 Feed Peppa Pig Party game
Your little guests will adore this wonderful 'Feed Peppa Pig' game. Prior to the party, paint Peppa onto a cardboard box and a hole cut for her mouth. Then, use bean bags or ping pong balls to throw through the mouth and win a prize.
Wondering what you're going to feed all those hungry little mouths? We have rounded up a whole list of food and drink ideas – all Peppa Pig themed.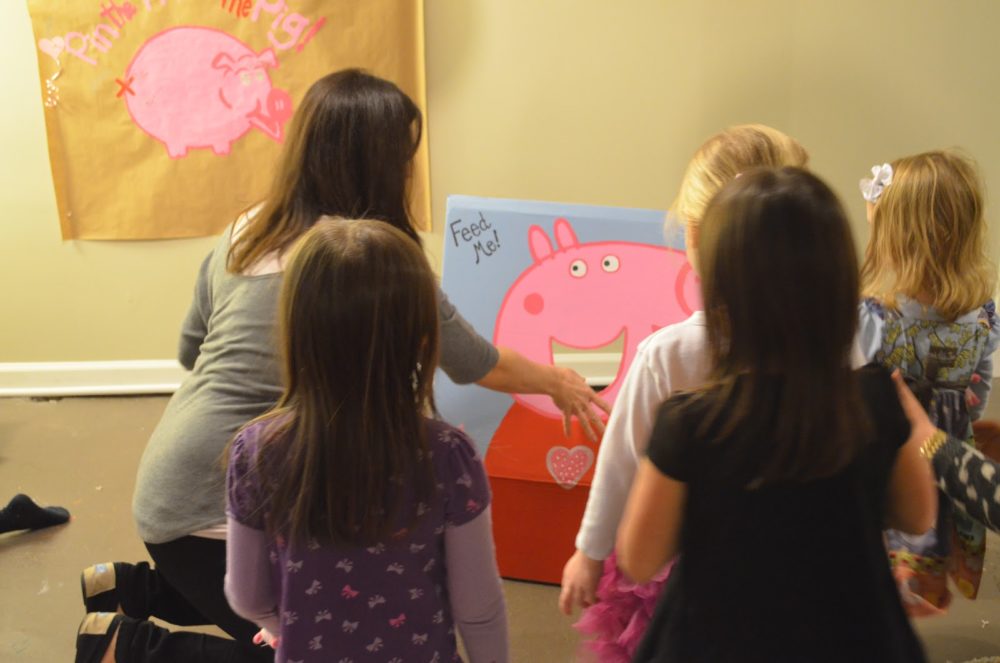 Searching for more Peppa Pig party ideas? We have a whole bunch of ideas here.