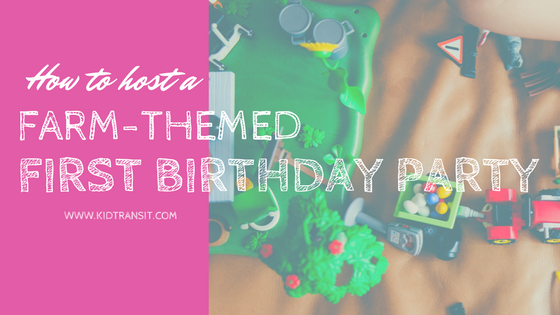 Thinking of having a farm-themed birthday party for your little one? We've rustled up some great tips and tricks for bringing the farmyard into your home. Whether you want to go all out with an excellent icing sculpture or just have a few animal-themed activities and snacks, we've got you covered.
This post may contain affiliate links. As an Amazon Associate, I earn from qualifying purchases.
If you're after even more first birthday party ideas, head over to our extensive list of themes for one-year-olds by clicking here.

Everything you need for the perfect farm-themed 1st birthday party
Transform your space into the perfect barnyard setting with just a few simple hacks. If you don't want to bring a whole hay bale into your home, you can opt for patterned fabrics and subtle details like these cow print balloons or tractor bunting.
See 11 more farm-themed party decor ideas.
Products from Amazon.com
‹
›
Again, your baby probably won't be eating much of the food on offer, but your older guests will want something to nibble on. Farm-themed food and drinks are super easy to create and really effective when set against the backdrop of some terrific decor. We personally love the idea of these bunny droppings and carrot sticks and in the meantime, these cream egg brownies look scrumptious.
See 10 more farm-themed party food and drink ideas.
Have your guests moo-ing and baa-ing over a statement cake like this three-tiered barn bake. Or, keep it straight forward with animal-faced cupcakes to pass around. Remember, little ones won't be able to enjoy the cake as much, so this one is strict to impress the adults and older children. Still, we're impressed with the detail on this excellent farm yard scene.
See 7 more farm-themed party cake ideas.
Products from Amazon.com
‹
›
Costumes
One way to get the babies involved is to dress them up in adorable outfits. Maybe your one-year-old could be the farmer, whilst the rest of the kids come as their favourite animal. Meanwhile, get the reluctant parents on board with these easy-to-make animal ear headbands.
Venue ideas
The obvious choice would be a farm, of course. There are loads of petting zoos and farms that have birthday party packages. These offer a great opportunity for children to meet the animals, which is great if you have a few toddlers and older children on the guest list. Meanwhile, if you'd rather stay close to home, your backyard or living room can still look the part with the right party decor. For example, this barn set up looks fantastic and is easy to recreate with a few sheets of paper and some balloons. You could also use a local park or green space.
At such a young age, your baby won't be interested in complicated (not to mention loud) party games. Instead, opt for sensory activities such as this sweet duck pond idea or this edible washing game. Be sure to stick some farmyard and country music on in the background to set the tone and perhaps have a sing-a-long to some classic nursery rhymes.
See 7 more farm-themed party game ideas.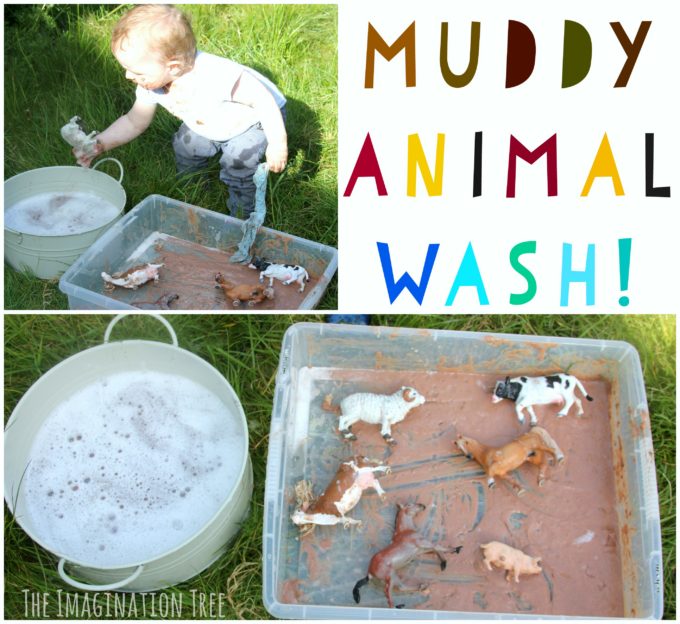 Your little guests won't care too much about traditional party bags, but it'd be rude to send them home empty-handed. We adore the idea of gifting each child a cuddly animal after the farmyard bash. For family members, why not get hand them a packet of seeds. They can plant their 'crop' and watch it grow as baby blossoms.
See 10 more farm-themed party favour ideas.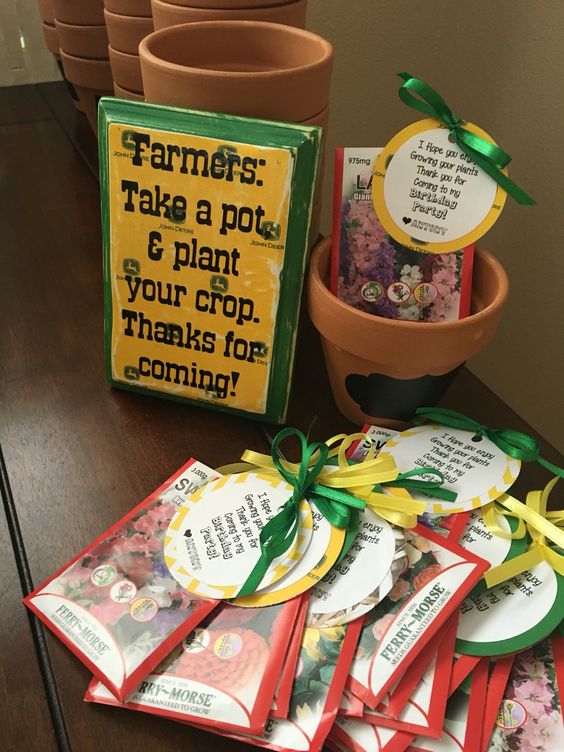 Products from Amazon.com
‹
›
If you do host a farm-themed first birthday party, let us know by tagging us in your photos on Facebook, Instagram and Twitter. Got any other theme ideas in mind? Let us know in the comments what you'd like to see next.