A garden-theme is a fabulous option for your baby's first birthday party. But, dressing your venue right is key to creating the perfect setting. Whether you want to incorporate soft florals and bright colours into your home, or take your guests outside and enjoy being amongst nature, we've got some inspiration for you.
1. Floral design.
Use artificial or fresh flowers to create a truly stunning look for your party. Don't forget about your baby's highchair too.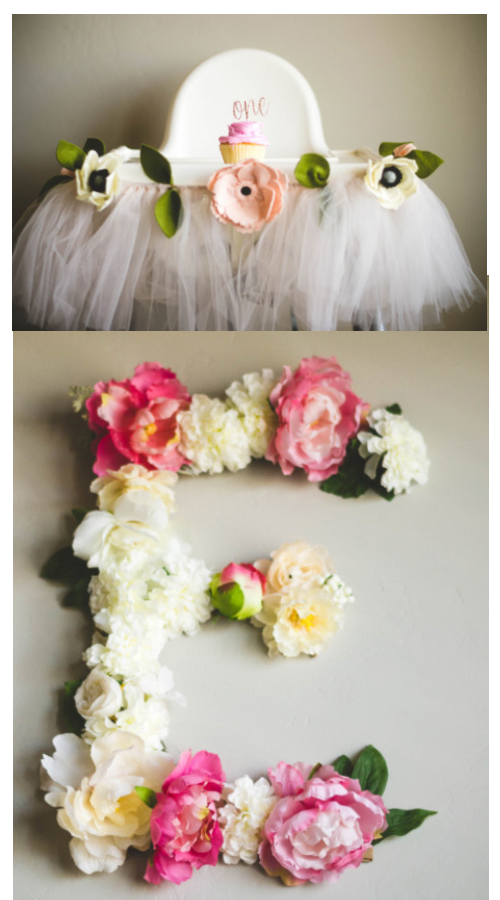 2. Garden picnic.
If space allows, why not host an outdoor picnic? Simply grab some blankets and balloons and you're well on your way to a successful picnic party.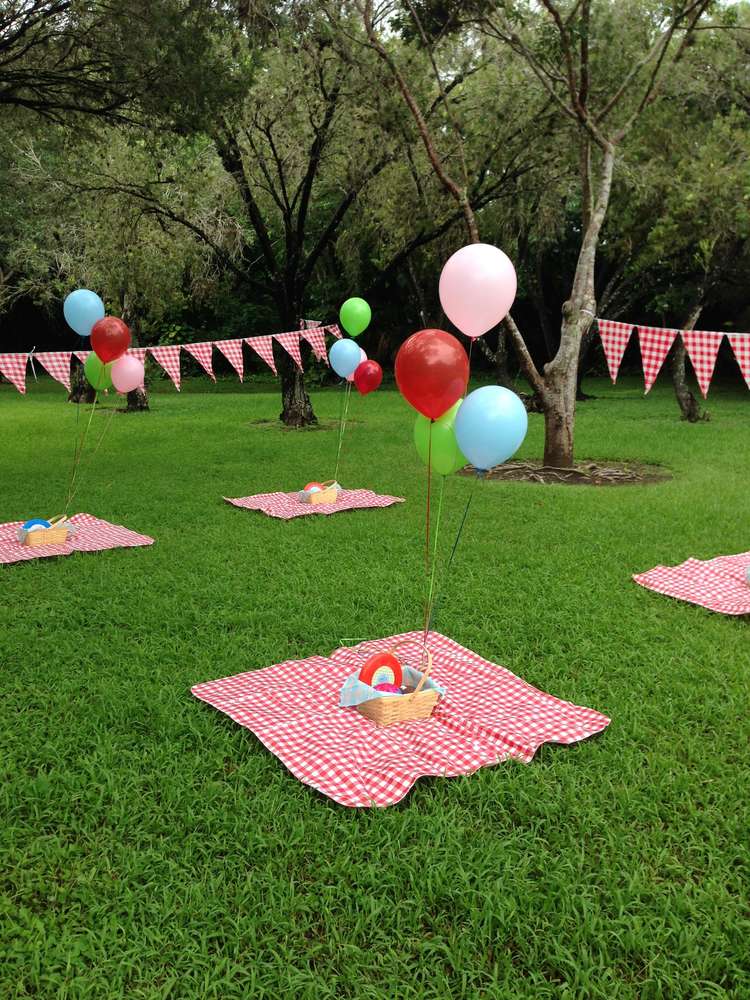 Wondering what you'll serve your guests when they get peckish? We have a useful list of foodie inspiration here.
3. Butterfly garlands.
Accessorise a room or your garden with these charming butterfly garlands.
4. Delicious table display.
Be sure to set up your buffet table in an eye-catching way with floral accents and garden gimmicks such as snacks served in plant pots.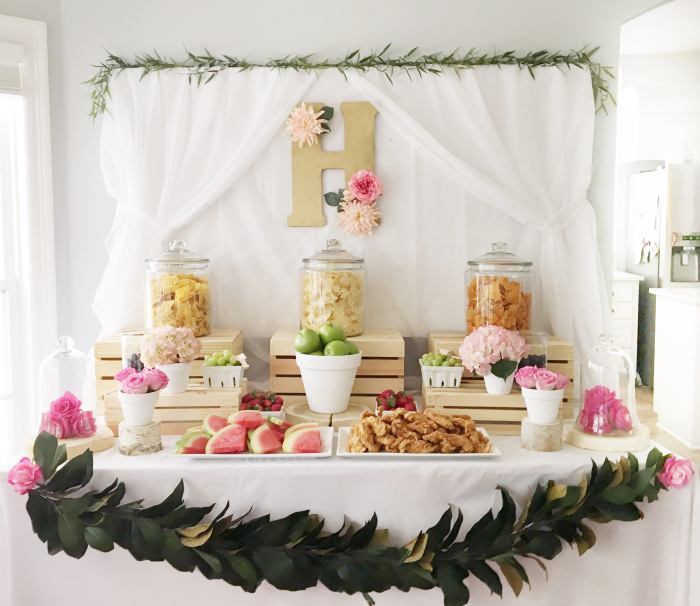 5. Chalkboard signs.
Welcome your guests as they arrive by creating your own chalkboard sign. Simply buy or re-use a large photo frame, paint with chalk paint and get creative.
6. Enchanting backdrop.
If you want some lasting memories of the day, be sure to set aside a spot where people can take photographs of themselves with the birthday girl or boy.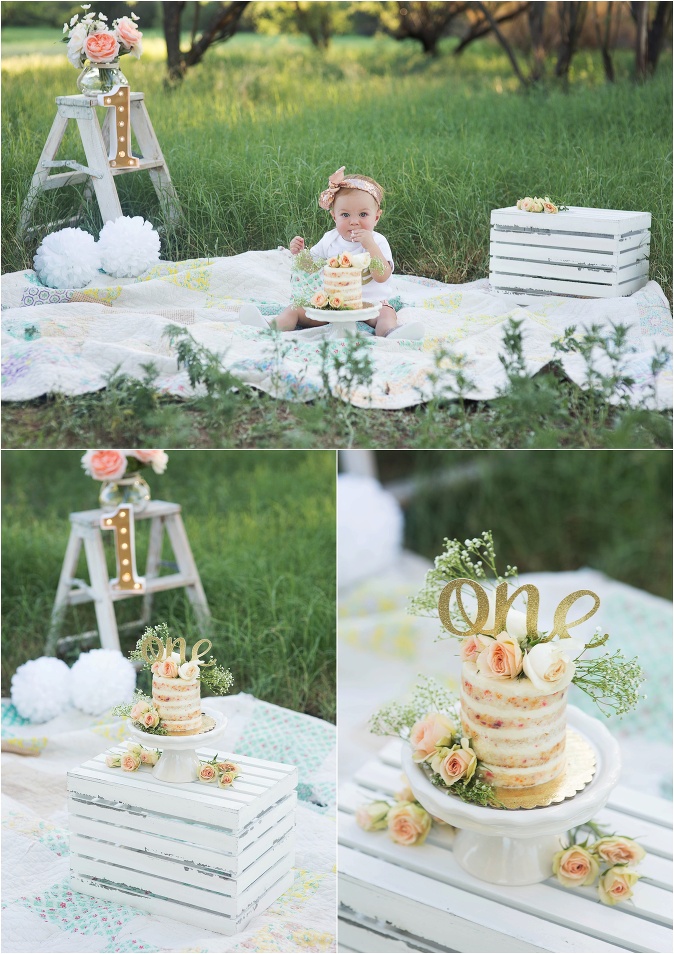 7. Cupcakes galore.
Our mouths are watering and a number of cupcakes on this table spread.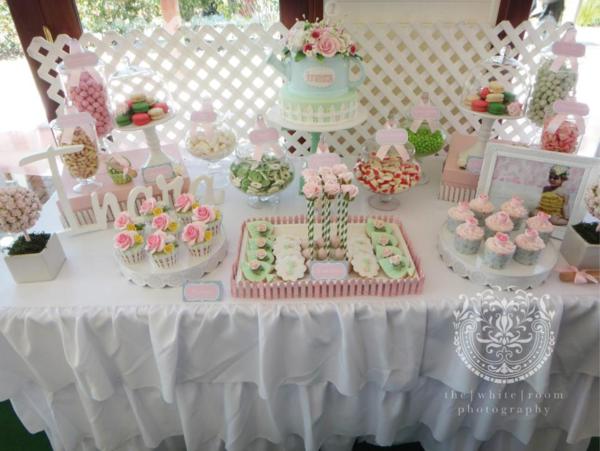 8. DIY number one.
Create this lovely 'number one' with artificial flowers and a glue gun. Pick a key colour palette to ensure that your decor all ties in to create a beautiful party space.
9. Camping out.
Where better to host a garden party than in your… garden! We love the idea of setting up colourful tents to keep people sheltered and cosy if it gets chilly throughout the day.
10. Highchair bunting.
Ensure that your baby is the star of the show by embellishing that boring highchair. This bunting can be made from some ribbon and colourful card.
11. Floral arrangement.
Tissue paper does wonders for filling up blank space in a cute way. Flowers can easily be crafted with a few sheets of the stuff, too!
12. Bunny pots.
These bunny pots can be used as party favours or for serving up snacks. Simply stick on a fluffy pom pom to act as the tail and cut out some ears from brown paper.
Are you searching for even more party ideas? Here are some first birthday party themes to start you off.