A classic fairy-themed party is an enchanting choice for any first birthday party.
Keeping your guests occupied and happy is always a worry for parents, so we have come up with a few games and activities to enjoy on the big day.
Take a look at all our first birthday party theme ideas for more inspiration.
Fairy doors.
Why not have a go at making these adorable fairy doors? Simple to create, all you need is some lolly sticks, tape, glue, buttons and some paint.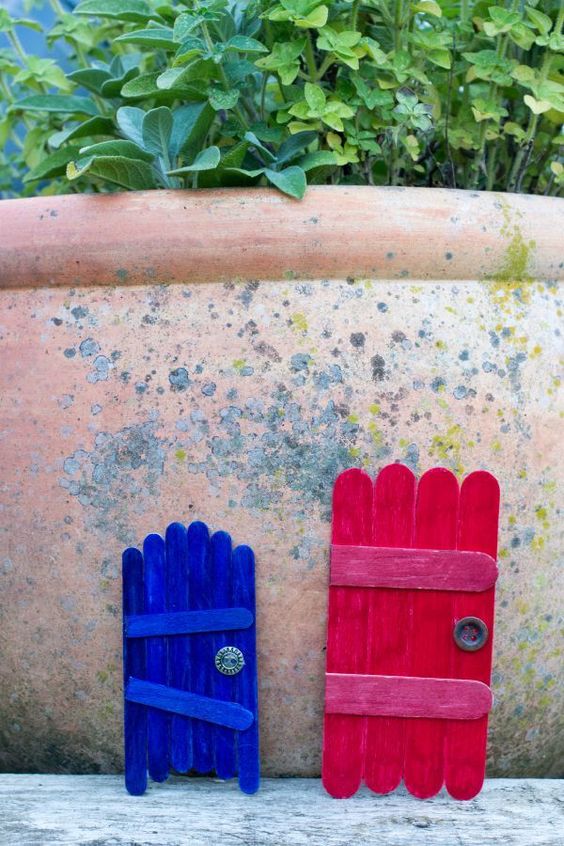 Pinecone fairies.
Guests of all ages will enjoy crafting these sweet pincone fairies. Be sure to stock up on pinecones (or wooden clothes pegs if it's not the right season), some wool for the hair and glue to assemble it all.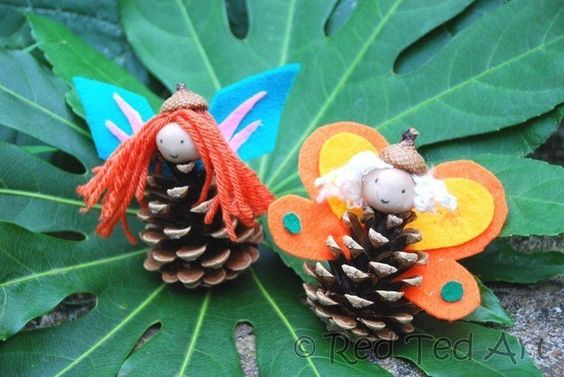 Pin the wand on the fairy.
We love this fairy-themed alternative to the classic party game. Instead of a tail on a donkey, try to pin the wand on the fairy! You could use coloured stickers with the children's names on so that, at the end of the game, you can easily pick a winner.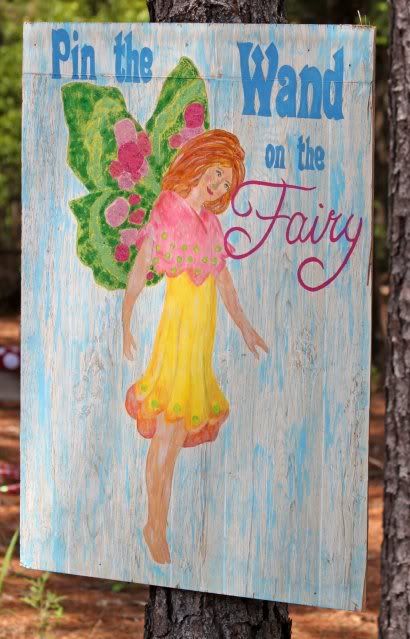 Musical toadstools.
Another magical take on a traditional party game – musical toadstools! Use some round stools or mats and decorate so they look like toadstools. Then, arrange them into a circle. Start the music and allow the children to dance around. When the music stops, the fairy without a toadstool is out. Repeat until there's just one toadstool and two players left. The last child sitting is the winner!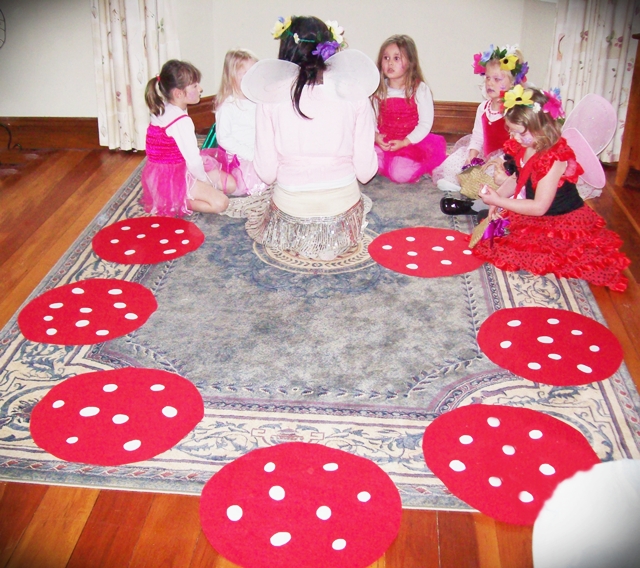 Fairy Treasure Hunt.
Everyone loves a scavenger hunt! Before your guests arrive, hide small objects all over the house and garden for your guests to find. Some ideas are toy faries, plastic rocks and artificial flowers. When they've been found, the winner is either the one with the most items, or each child can exchange their finds with sweets and treats.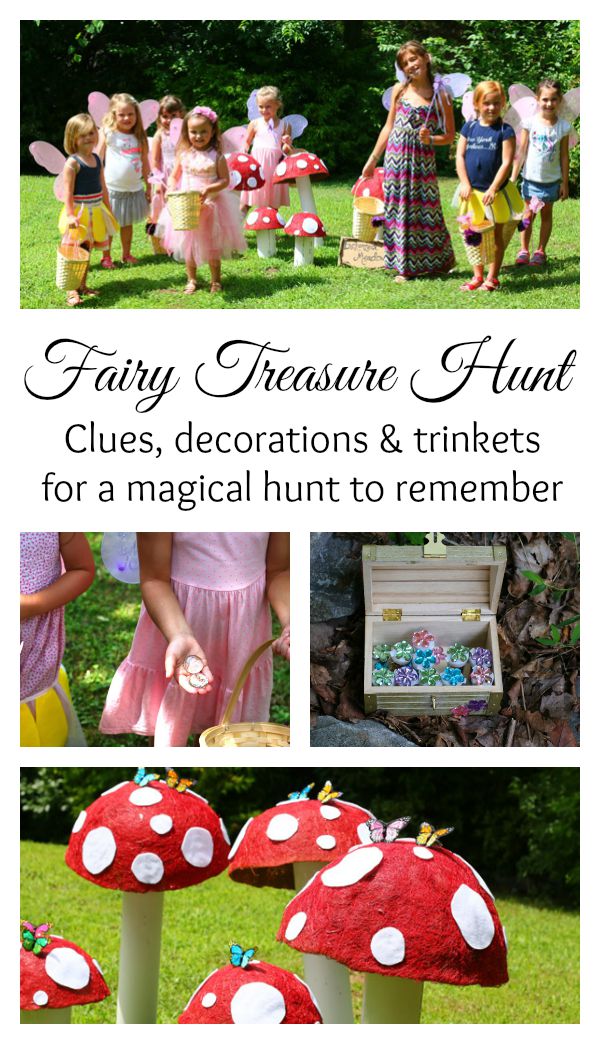 Fairy dust Playdough.
Kids love messing around with playdough, so why not try this pink and sparkly twist on the creative goo? Make it yourself or add some edible glitter to shop-bought Play-Doh. At the party, your guests can craft their own fairy figurines. But, be warned – things to get a bit messy.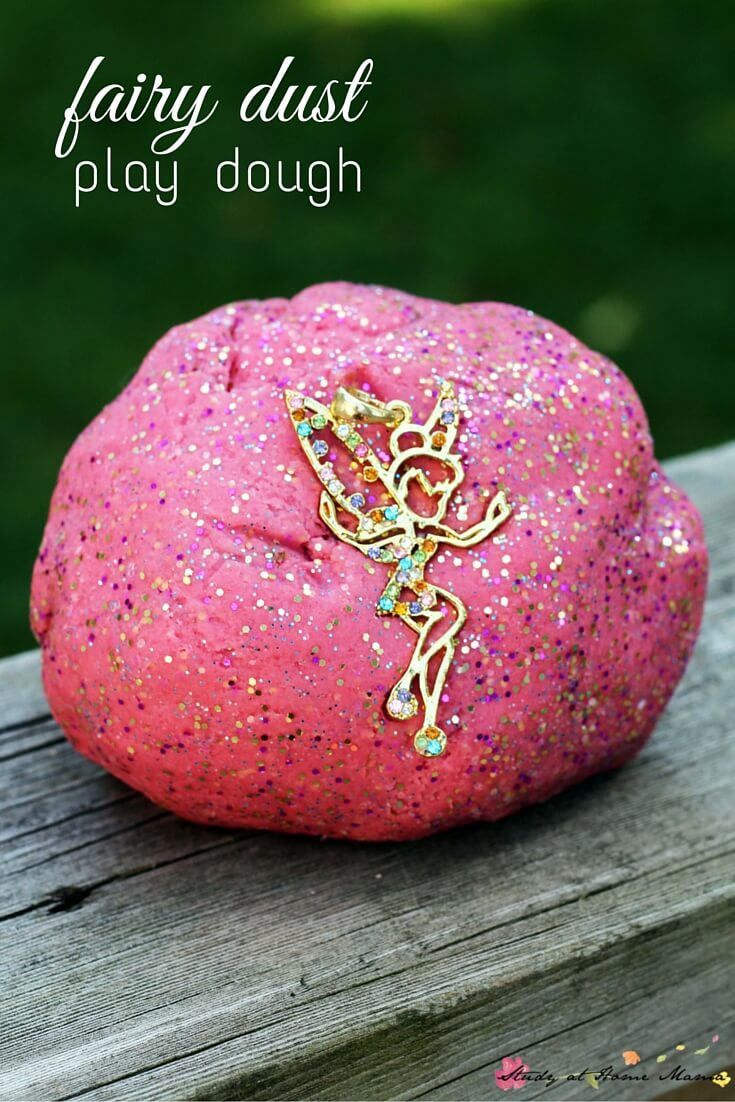 Pass the fairy.
This game is similar to pass-the-parcel, but instead of passing a wrapped parcel around a circle, you pass around a fairy soft toy. Play some music and when the music stops the one holding the toy fairy is out. Repeat until there's only one child remaining. The child left holding the soft toy at the end is the winner and gets a prize.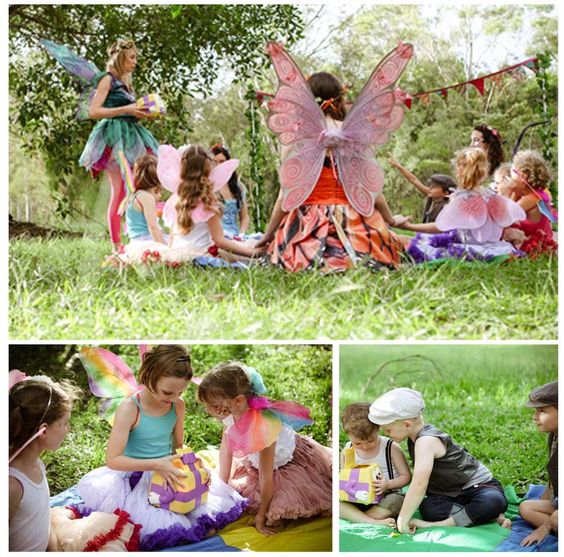 Fairy Tag.
Played like the traditional game of tag except one player starts as a fairy and holds a wand. The fairy must then must tag the other players with the wand. Once they are tagged they must stand still and can't move until another player comes by and untags them – they must then both clap their hands and say "I believe in fairies" three time before they can join in the game again. When everyone is frozen a new fairy is chosen.