A fairy themed party is a classic idea which lends itself perfectly to a little one's first birthday.
With a combination of shop-bought and homemade inspiration, prepping yummy party snacks doesn't have to eat into your time or be stressful.
Take a look at all our first birthday party ideas for more inspiration.
Fairy Crown Sandwiches.
To create these fairy-themed sandwiches, choose any filling the little ones will like, such as egg, cheese, tuna and ham. Don't forget the veggie options, too!
Afterwards, cut into crown and star shapes with cookie cutters or carefully with a knife.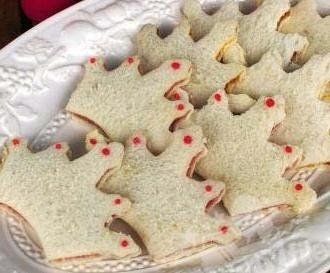 [amazon_link asins='B07DFSBCV7,B01MUCL07C,B0080I43Q6′ template='ProductCarousel' store='mytortoisemin-20′ marketplace='US' link_id='38f133d5-9f3c-48ec-9937-2af484f2b884′]
Cookies Fairy Wand.
These cookie dough wands will be a magic addition to any party table. Roll out some homemade or shop-bought dough and cut it up into star shapes using a sharp knife or cutter. Remember to add a hole for the stick before you bake in the oven.
When cooled, you can add some shiny icing and sprinkles to make them super sparkly. Finally, attach a stick and some ribbons to transform them into fairy wands. The guests are sure to enjoy performing magic spells – oh, and munching on them too!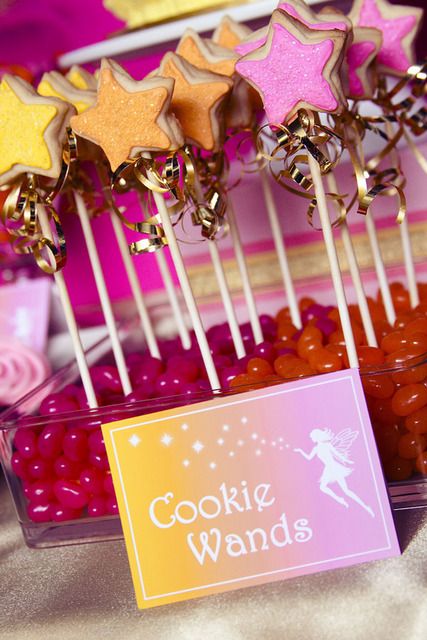 [amazon_link asins='B07FZN7G5T,B0000CFODR,B00KJ8HLRS' template='ProductCarousel' store='mytortoisemin-20′ marketplace='US' link_id='6f81925d-7642-4ed3-a5fc-290b4d645a00′]
Fairy bites.
These bite-sized cookies are perfect for little hands and an easy bake for you too. Top them with some glitter sprinkles to give them an enchanting touch.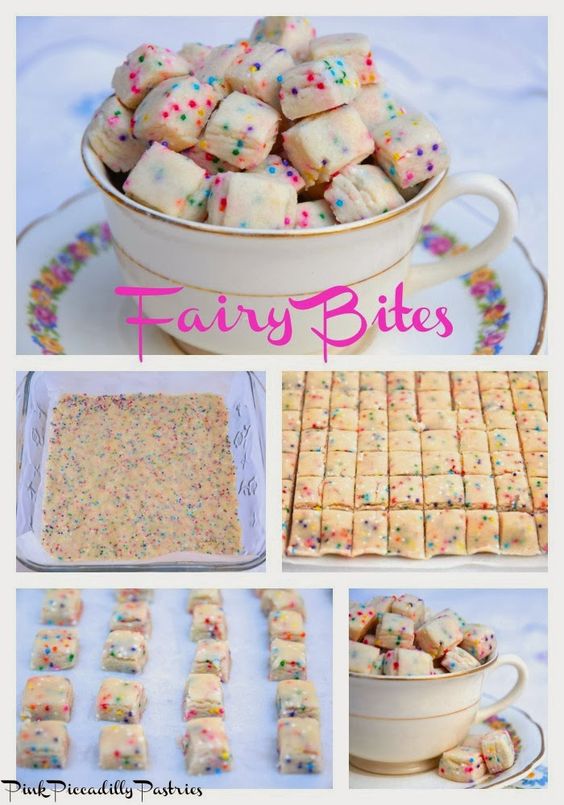 Fruity Wands.
A perfect fit for the fairy theme, these grape, strawberry and watermelon wands provide a healthy choice for the party table. Grab some kebab skewers and add star-shaped melon to the top, then layer with strawberries and grapes to create a lovely effect.
Just don't forget to keep an eye on the little ones with the smaller parts, such as the grapes.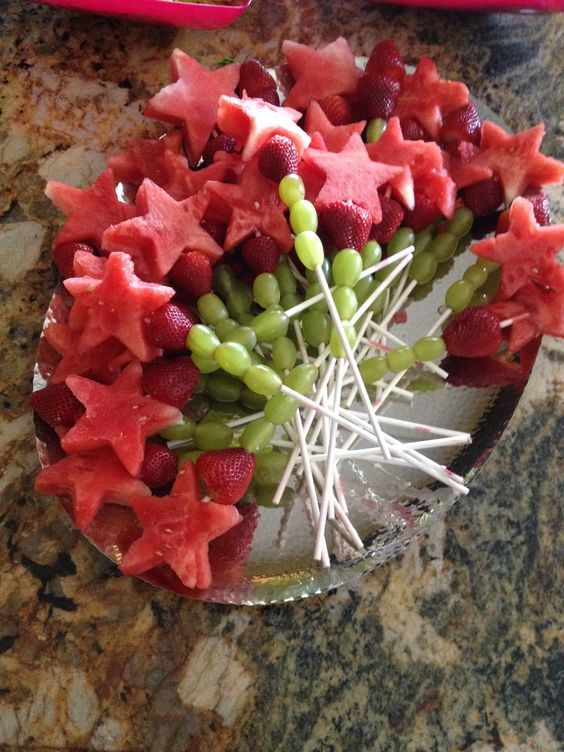 Ladybird cheese.
This super healthy party snack is another quick and easy idea. Simply take some Baby Bell cheese and slice the red covering and open up resemble ladybird's wings. Finally, add some black spots. They are great finger foods for tiny hands, be careful to remove the covering before eating.
Another super healthy and quick-to-make snack idea. Using Baby Bell cheese, slice the red wax and open up to resemble a ladybird's wings. You can add some black spots with edible food colouring.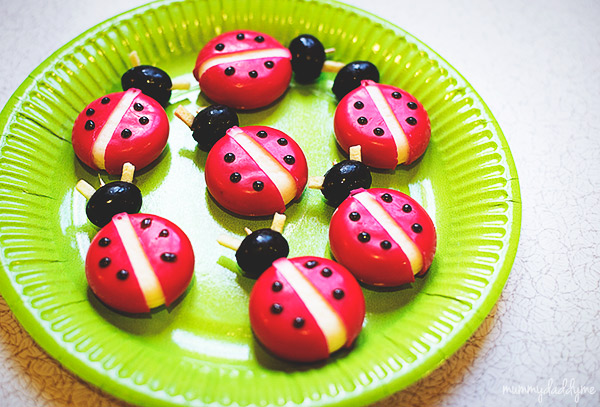 [amazon_link asins='B074CFDQ3D,B01HQEBNVW,B07PCT43ZD' template='ProductCarousel' store='mytortoisemin-20′ marketplace='US' link_id='43b6ceec-3062-469e-853c-1d8c9acbf1ee']
Fairy cakes.
Of course, you've just got to add some fairy buns to the celebration, and these cakes look too cute not include. Either buy ready-made cupcakes or make your own with this fool-proof recipe.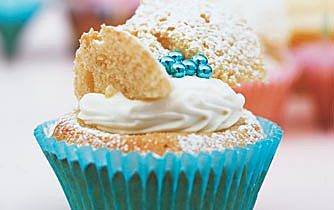 [amazon_link asins='B005ALURIE,B01N5T23TC,B0110KAMC4,B0739ZLM37′ template='ProductCarousel' store='mytortoisemin-20′ marketplace='US' link_id='32625a30-5f29-4cc9-8916-aba58cab1f9f']
Savoury foods.
We're in luck! Butterfly-shaped pasta – or Farfalle to use its proper name – is a brilliant go-to savoury snack for a fairy party. Mix it up with a delicious tomato sauce or keep it plain and add bits of chicken, tuna or just veggies.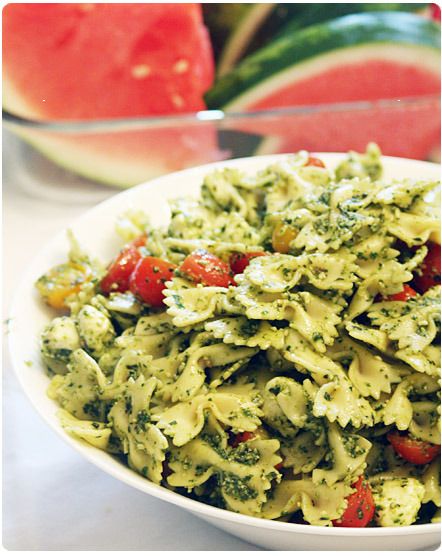 Fairy Toadstools.
Party guests will adore these lovely fairy toadstools made with hard cheese, cherry tomatoes and, cream cheese. First cut up the cheese to create some toadstool stems. Next, half the cherry tomatoes and stick them on top of cut cheese with small amount of cream cheese. Finally, pipe cream cheese from a frosting bag onto tomatoes to create polka dots to complete the toadstool effect. Another simple and really cute idea to adorn the party table.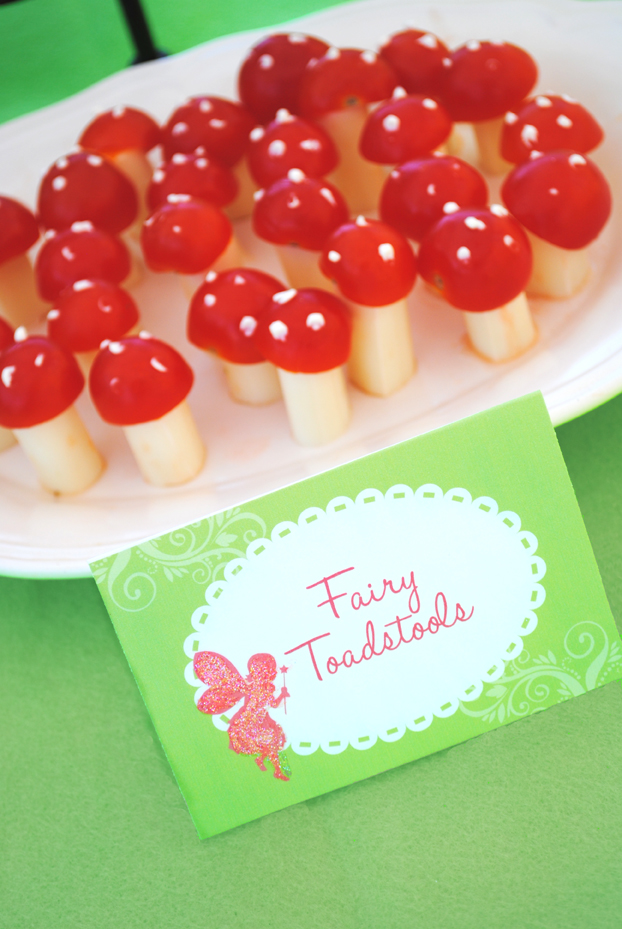 Pixie-dust popcorn.
Now, this is such a simple and effective idea. To create this sparky snack, you will need popcorn, coloured sprinkles, white chocolate chips, butter, and for that extra shimmer, add edible glitter to the mix.
Detailed instructions can be found below.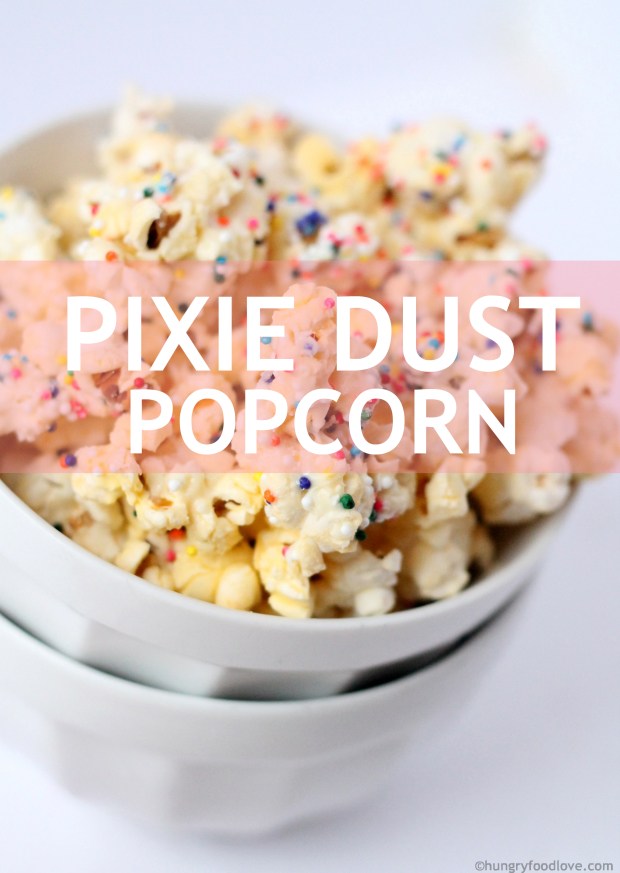 [amazon_link asins='B01NA7DVAR,B073HRQ362,B06XBVLSHZ' template='ProductCarousel' store='mytortoisemin-20′ marketplace='US' link_id='980be1dd-29f5-4d43-a9bc-6628ba10326e']
Pixie Punch.
Now for the drinks. Keep the little guests hydrated by offering healthy, drinks and labelling them "Pixie Punch" and "Fairy Fizz".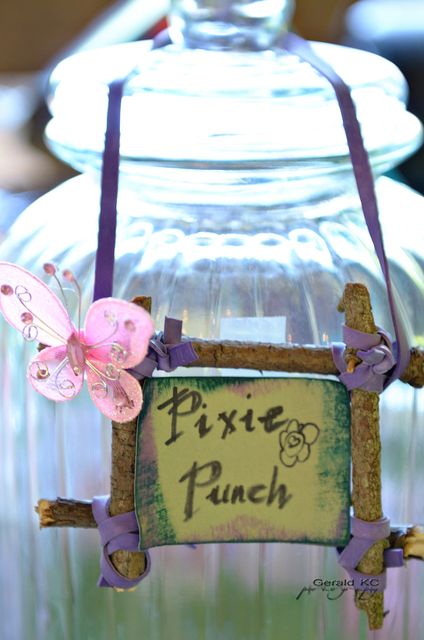 [amazon_link asins='B072MKQMNR,B0153DJUS6,B004W05JQ4′ template='ProductCarousel' store='mytortoisemin-20′ marketplace='US' link_id='39df8728-b729-4ab5-82a1-6d513e405f0e']