A dinosaur theme is a right-ROARing idea for a first birthday party. It's a great gender-neutral scheme that can be adapted a little to suit older children too. So we've put together some ROARsome ideas for an amazing dinosaur first birthday party that both little ones and grown-ups will adore. After all who doesn't love dinosaurs?
The birthday cake is possibly the star of the show, so we have added lots of appetising cakes to inspire you. From dino-mite cupcakes to easy creations you can (try)-ceratops yourself. Of course, you can always get the 'professionals' in and have a cake expertly made for your little one. We have included a few examples to get the ideas flowing.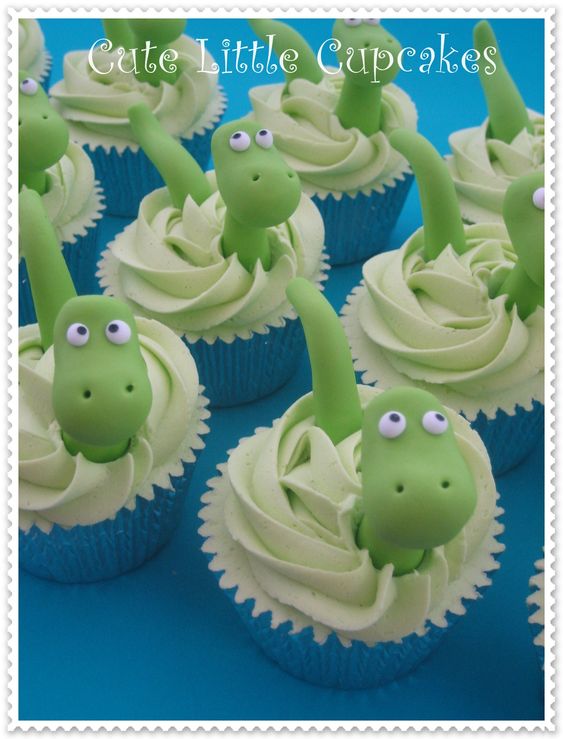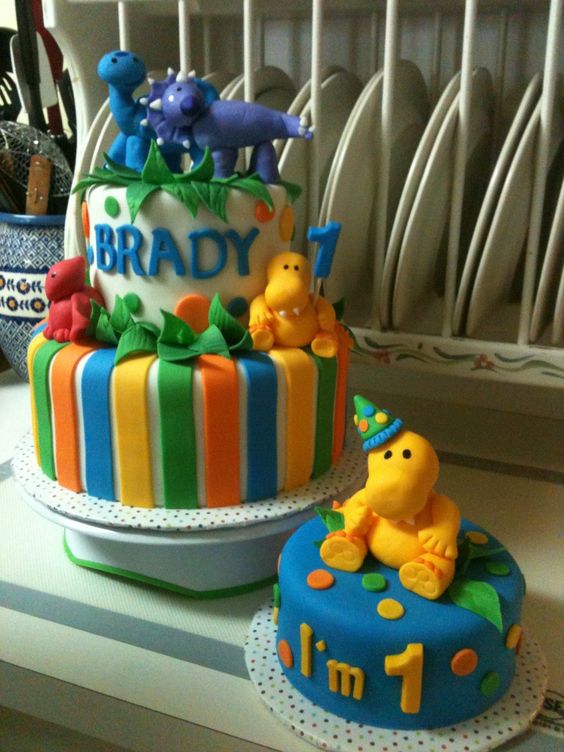 Fill the little ones' tummies with these scrumptious Jurassic treats. We've included a healthy fruity Stegosaurus, some savoury Brachiosaurus bone snacks made from pizza dough and some super-simple fossil print cookies that can be all washed down with lots of drinkosaurus.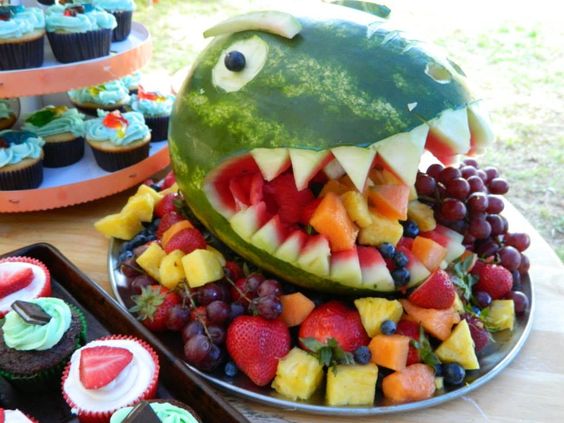 Now for the creative bit, embellishing the party venue with dinosaur themed decorations. We've got some super ideas to adorn your home for the special day. Why not welcome your guests to the party with some funky, fossil, footprints – simply draw some large dinosaur footprints on the path with chalk to show your guests the way. Or make some brilliant Brachiosaurus using helium balloons and card.
The children will roar with laughter with these fun dinosaur themed party games. With a dino twist on some traditional games such as – 'Pin the horn on the Triceratops' (Pin the tail on the donkey) and pass the dinosaur. The children will have a blast with these fun themed activities.
Favours are a lovely memento of the day and a great way to thank the guests for coming to the party. From the traditional style favours filled with birthday cake to some unique dinosaur finger puppets and wax crayon dinos, we've got a superb choice. Always remember to consider safety when giving gifts to tiny children, so be careful not to give out small items that could be a potential choking hazard.
If a dinosaur theme party isn't quite right for you, check out all our first birthday party ideas instead.