A butterfly-themed first birthday party is a lovely idea if you want to make your little one's big day a memorable, elegant affair.
The cake is arguably the centrepiece of the day (aside from your baby), so it's got to be delicious and look amazing. Bakes don't always have to be elaborate, the important thing is your guests taste buds are satisfied. We've rounded up some yummy inspiration to help you out.
This post may contain affiliate links. As an Amazon Associate, I earn from qualifying purchases.
If you'd like some more ideas for themes for your one-year-old's birthday, visit our first birthday bumper resource.
Pastel number one.
This adorable, fabulously detailed, number one-shaped creation is covered with pretty butterflies and pastel flowers. You've got to agree that it's absolutely stunning.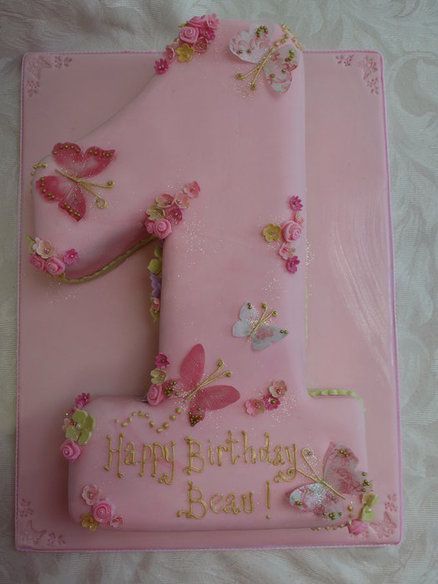 Products from Amazon.com
‹
›
Two-tier rainbow cake.
This delightful cake is carefully decorated with two layers of white icing and peppered with delicate iced flowers. Topped with a colourful rainbow and 3D butterflies fluttering down the side, it definitely adds a touch of butterfly magic to the party table.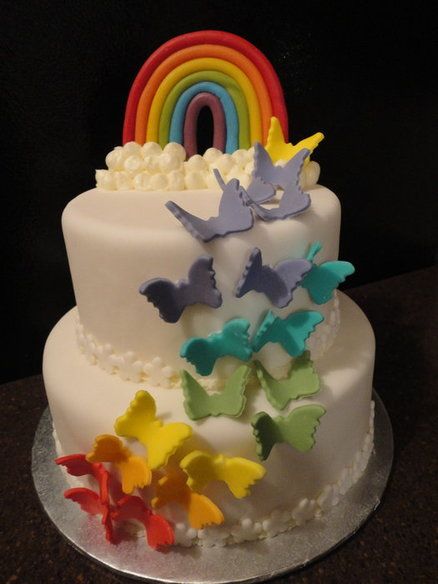 Products from Amazon.com
‹
›
Cascading butterflies.
Perhaps this is one for the professionals! A fabulous confection, this cake comes complete with four tiers smothered in fondant icing and delicately topped in purple fabric butterflies. It would look spectacular on the party table!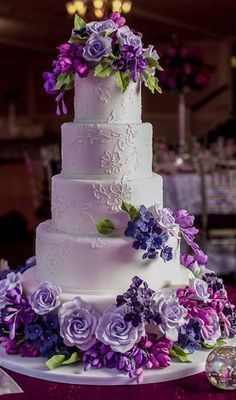 Strawberry cupcakes.
These incredibly cute cupcakes are super fun and easy to recreate. Use plain shop-bought or homemade cupcakes, then cover with swirled butter icing, and add a sliced strawberry on top to resemble a butterfly.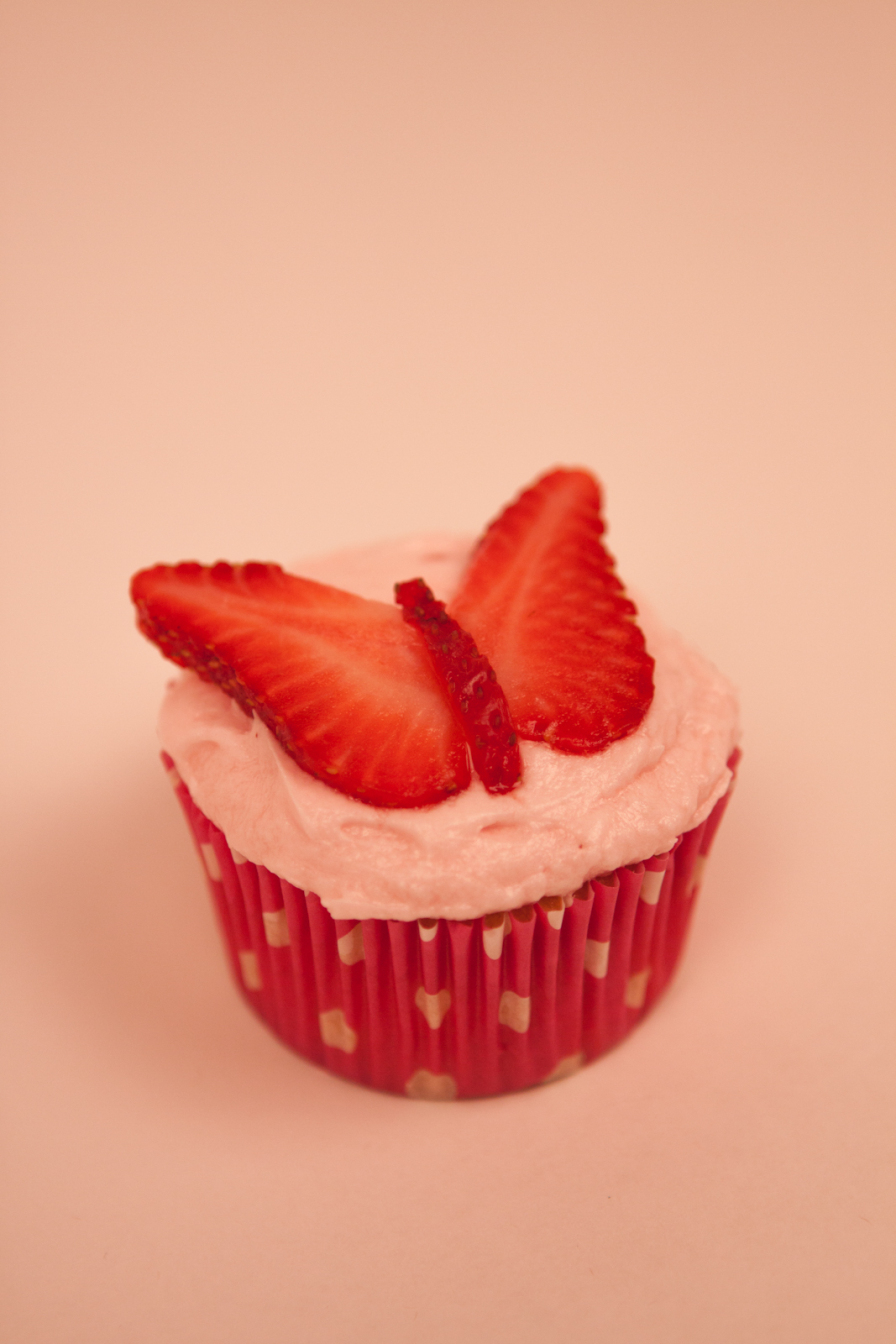 Products from Amazon.com
‹
›
Cute confection.
A two-tier pastel-explosion adorned with flowers and butterflies then topped with a large number one.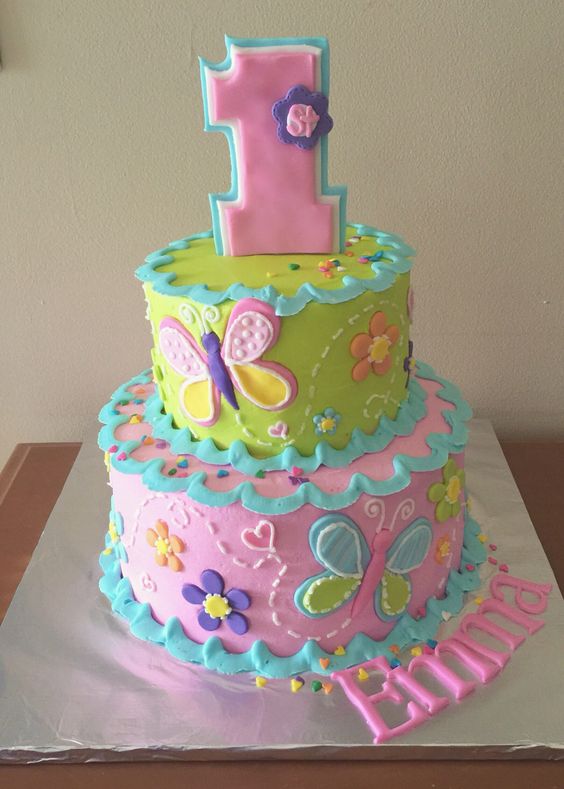 Pretty in pink.
This very pretty creation is covered in pink icing and adorned with bunting, flowers, and butterflies made if icing. Don't forget to personalise with your child's name.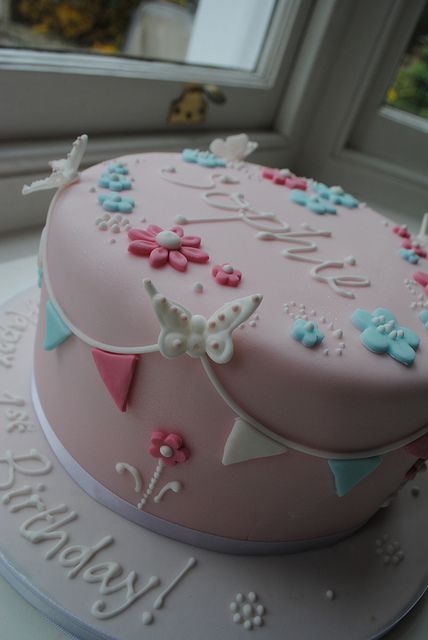 Smartie delight.
Another easy, yet effective, idea for a butterfly cake is the really colourful smartie creation. Made with a simple butterfly-shaped chocolate cake and covered in rainbow coloured smarties or M&Ms.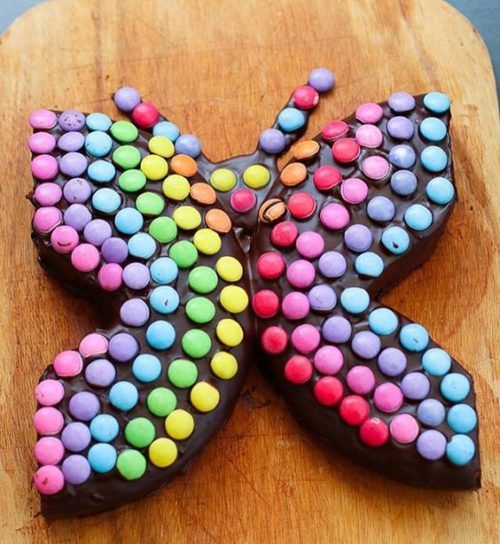 Products from Amazon.com
‹
›
Pale blue bake.
This simply sweet bake is decked out with butterflies, flowers, and bunting – perfect for a little girl celebrating her 1st birthday.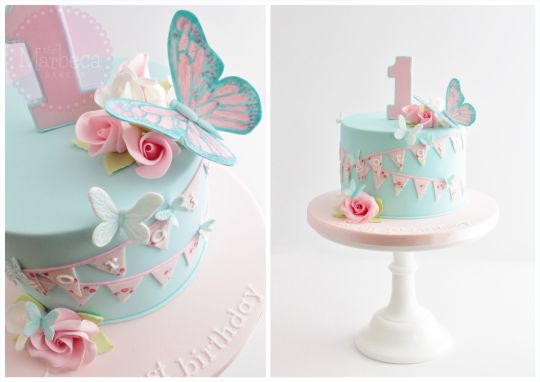 Butterfly cake pops.
We all love a cake pop – they are a simple alternative to a larger traditional cake and easier to give out to guests at the end of the do'. This cute butterfly topped creations fit the theme perfectly.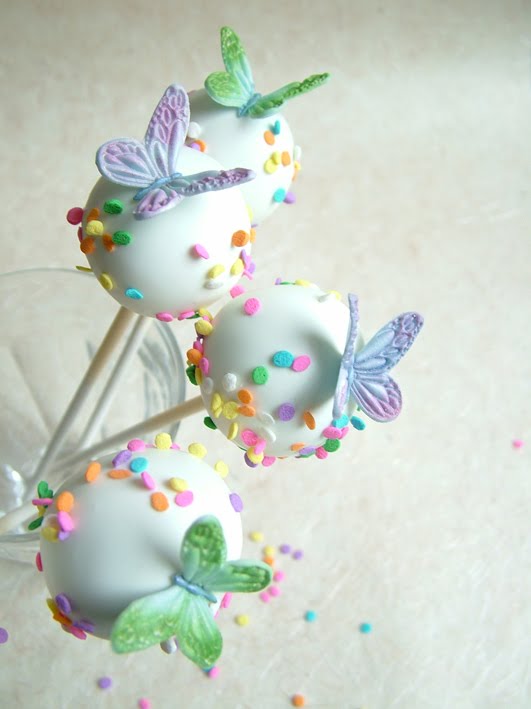 Easy butterfly bake.
This wonderful butterfly bake is an easy one to conjure up yourself. Use two basic sponge cakes and shape each one into half of a butterfly and cover with pink icing. Just add white icing on the body and antennae and get creative with the decoration. Really quick for the novice baker.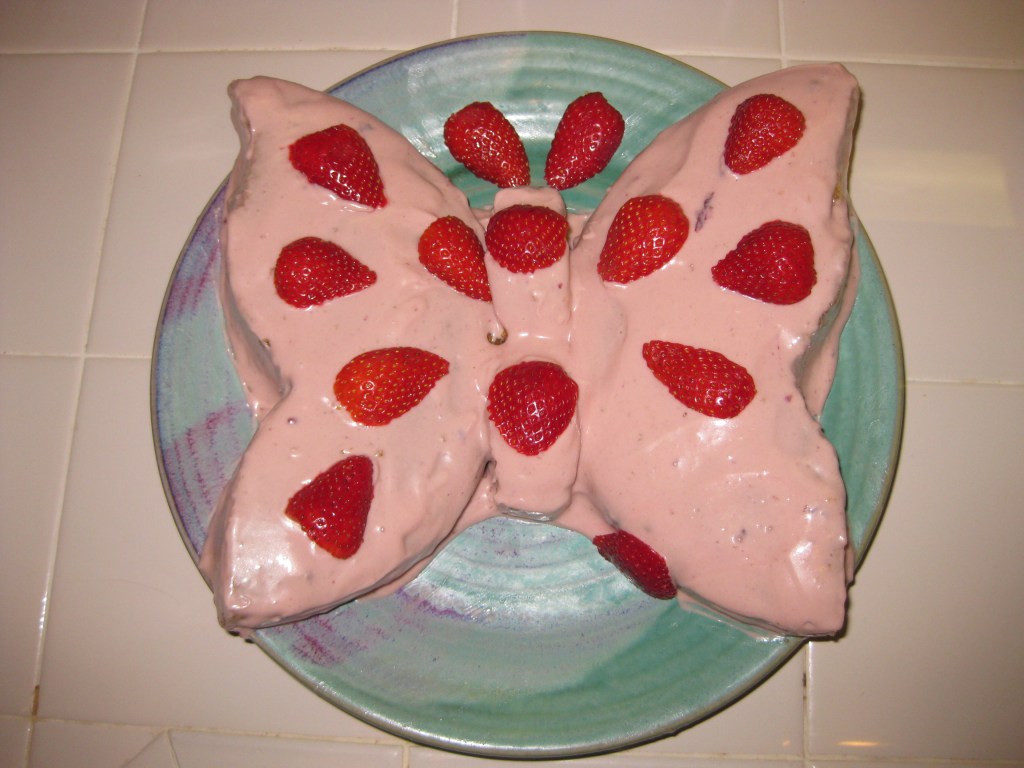 Looking for more butterfly inspiration? Be sure to check out our butterfly first birthday party resource.